The Cambridge Science Festival at IfM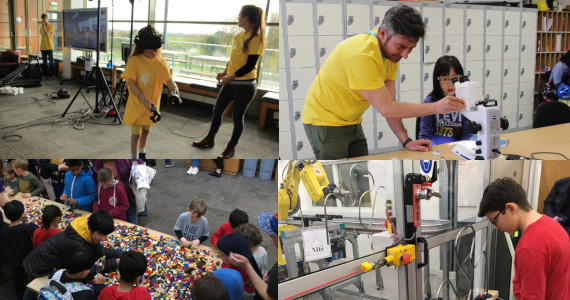 We threw open the IfM's doors once again this year for an exciting afternoon on Saturday 23rd March, as part of the Cambridge Science Festival.
Families came along to experience manufacturing in action, with a chance to take part in a range of hands-on activities.
These included:
Robot lab tours – with a chance to compete with a robot on a buzz wire, and help our robots to sort chocolate eggs.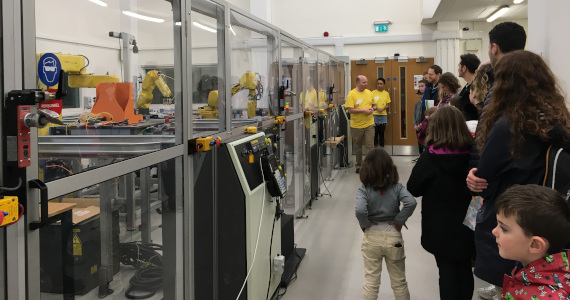 Laser lab tours - a glimpse of the latest laser technologies and how they can be used in industry, with demonstrations to show the amazing things that can be done with this technical kit.
Virtual reality – a chance to play in a 3D virtual and interactive environment.
It's a small world – seeing amazing views of brain cells, ink and even crisps under the microscope.
Pecha Kucha challenge - graduate students enrolled for a PhD in engineering took on the challenge of sharing their research in just 6 min 40 sec, using the Pecha Kucha presentation method of 20 slides each lasting 20 sec.
Tim Minshall talk - Manufacturing tomorrow: how engineers are building the future .. now!
Head of the IfM Professor Tim Minshall shared with an enthusiastic audience how engineers are merging the physical and the digital worlds to change the way we make, buy and use everything from cars to planes, foods to medicines, phones to furniture.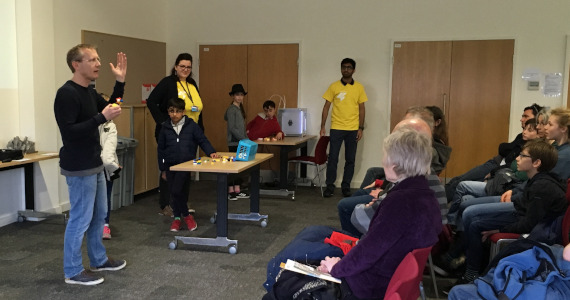 Laser tin can alley – a fun laser game to fire at our tin can alley to see who can knock down the most.
Steel #snap – with photos etched onto steel using one of our high-powered laser markers.
Lego Imagineering – an impressive range of creations were built at our Lego station.
Date published
26 March 2019
Related People
Share This