Steve Evans elected to Academia Europaea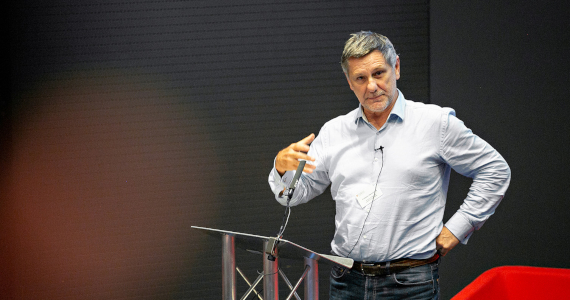 Professor Steve Evans, Director of Research of the IfM's Centre for Industrial Sustainability, has been elected to the prestigious Academia Europaea in its 2019 awards.
The Academia is a Europe-wide Academy that encompasses all fields of scholarship. Membership is an award conferred by the Academia Europaea to individuals that have demonstrated "sustained academic excellence", elected by existing members, and judged during an annual peer review selection process.
Among its members, the Academia has Nobel Prize winners, as well as winners of the Fields Medal, the Wolf Prize, and the Turing Award. It also includes leading experts from the physical sciences and technology, biological sciences and medicine, mathematics, the letters and humanities, social and cognitive sciences, economics and the law.
The object of the Academia is the advancement and propagation of excellence across all fields, for the public benefit and for the advancement of public education. It also works to promote European research, advise governments and international organisations in scientific matters, and further interdisciplinary and international research.
Date published
23 July 2019
Related People
Share This