Spare Part and Logistics Network Optimisation with Rolls Royce
Parts and Logistics Network Optimisation, as part of the Digitally Optimised Through-life Engineering Service (DOTES), aims to deliver a route map for digitally enabled TES implementation to tackle the UK aerospace sector challenges, including optimisation of the supply chain network and establishing digital TES standardisation. DIAL researchers are establishing an optimisation platform for Rolls Royce to provide maintenance, repair and overhaul (MRO) services for airlines in a sustainable and environmentally friendly way. The project offers tools to minimise carbon emissions, service costs and lead time, contributing to a more sustainable environment and innovative MRO planning.
The tools developed consider many variables and constraints, such as engine and maintenance type, turnaround times, spare part demands, potential shipment modes and capacity at service locations. A mathematical problem formulation has been developed and different optimisation methods have been such as weighted-sum and the epsilon constraint methods. Currently, we are working on linking tools with dynamic simulation, so that queuing time associated with spare part availability and inventory capacity can be considered. The final optimisation method will be combined with with Rolls Royce's scenario workbench and planner platforms.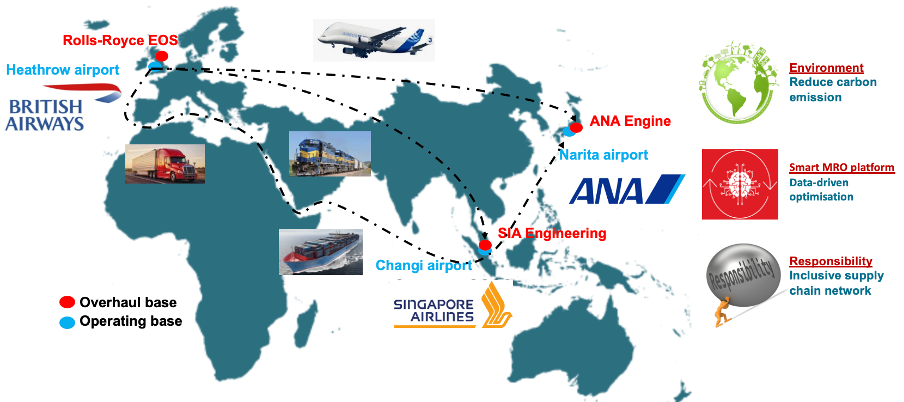 Date published
26 October 2022
Related People
Share This