Science Minister opens new innovation hub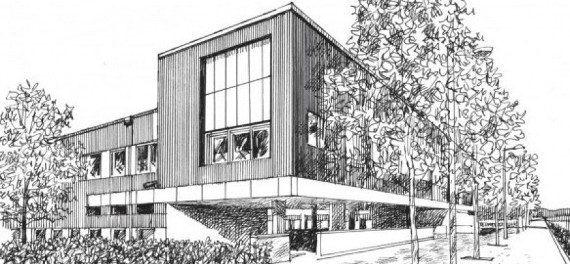 "To make the most of our world class research base we need to encourage close collaboration between the public and private sectors." - David Willetts, Minister for Universities and Science
A new multi-million pound science and enterprise hub designed to encourage collaboration and foster the commercialisation of scientific research and innovation, has been officially opened by Science Minister David Willetts at Colworth Science Park, Bedfordshire.
Joint venture owners, managers and developers of Colworth Science Park - international property group Goodman and Unilever plc, with support from the Government through the East of England Development Agency (EEDA), joined forces with the University of Cambridge, Cranfield University and IFR Extra Ltd, a wholly-owned subsidiary of the Institute of Food Research, to create the landmark enterprise hub known as The Exchange.
The Exchange has been made possible by the injection of £13.7 million from the Goodman:Unilever joint venture and EEDA, which provided £4.4m of funding.The IfM is one of the first organisations to establish a presence at the new centre.
A delegation representing the University of Cambridge, met with the Science Minister describing the research activities of the IfM, the work on open innovation and the role of the ideaSpace Enterprise Accelerator (iEA) in fostering innovation in the region. Leading the Cambridge group was Professor Sir Mike Gregory, head of the IfM. He was accompanied by Dr Tim Minshall and Dr Letizia Mortara of the Centre for Technology Management and Dr Belinda Clarke, iEA Director of External Relations.
Speaking at the official opening, David Willetts, Minister for Universities and Science, said: "To make the most of our world class research base we need to encourage close collaboration between the public and private sectors. This creates the right conditions to commercialise research – enabling businesses to work with universities to develop new products and break into new markets, boosting economic growth while helping to maintain our leading edge in science."
Date published
25 May 2011
Related People
Share This