Roadmapping a better future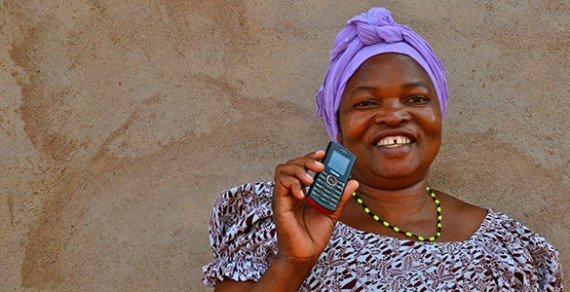 IfM Engage has helped more than 300 public and private sector organisations with their strategic and technology innovation planning through the powerful technique of roadmapping.
Dr Rob Phaal and his team from the IfM's Centre for Technology Management have been researching the application of roadmapping for more than two decades and the Centre is regarded as a world leader in this field.
In the public and not-for-profit sectors, IfM ECS has worked with national governments, public R&D agencies and industry bodies to help identify sector and technology opportunities and prioritise those that will have the most significant economic and social impact.
Tackling complex challenges
IfM ECS also works with government departments and regulatory organisations on developing industrial policy and putting it into practice in a rapidly changing landscape. Roadmapping can help underpin policy development for particular sectors or technologies, and explore cross-sector opportunities for productive collaboration. It can also be used with other tools and approaches such as foresight and scenario planning to gain insights into possible futures. The process is a highly effective way of building consensus among a diverse group of stakeholders and gaining their commitment to an action plan.
Better treatment for children with brain injuries
IfM ECS has worked with a wide range of not-for-profit organisations that are looking for ways to make the most of emerging technologies. One such example of where well managed technological innovation can save lives is with the medical treatment of children with an acquired brain injury.
Approximately 40,000 children in the UK suffer a brain injury each year. The impact of brain injury on a child is complex. As well as physical disability, a brain injury will impact upon a child's development and access to education, as well as their social and vocational outcomes.
The Brain Injury Healthcare Technology Co-operative (part of the National Institute for Health Research) believed that technological innovation could play a large part in filling some of the gaps in service provision and improving the outcomes for this vulnerable patient group. IfM ECS coordinated a roadmapping workshop with the Co-operative to bring together senior representatives from NHS England, NHS Trusts, academia, industry and patients to identify areas of unmet clinical need and develop a roadmap to deliver the solutions.
The workshop explored ways to improve outcomes across the patient journey, create ideas for future research and service-development projects, and encourage wider collaboration between brain injury professionals and other service providers.
As a result, the workshop participants identified four action priorities – technology communications to improve coordination between hospitals, rehabilitation therapy services and social care; strategies to improve educationalists' understanding of how acquired brain injury impacts learning and behaviour; techniques to raise awareness of resources and support available for families; and programmes to evaluate rehabilitation technologies and disseminate advice to patients.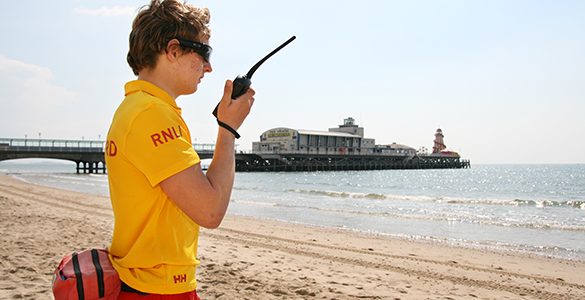 Finding people lost at sea
Another organisation that IfM ECS has worked with is the Royal National Lifeboat Institution (RNLI). The RNLI recognised that there were a lot of changes happening in global search and rescue communications technologies and rapid advances in real-time innovations in tracking people lost at sea, but did not know how best to respond to all these changes.
IfM ECS worked with RNLI to develop an overall picture of the current state and planned and predicted changes across global rescue radio operations and personal 'calling for help' technologies. Roadmapping proved to be a powerful tool for the RNLI to collate insights and technical intelligence for the development of a single, coherent vision of the search and rescue communications landscapes. As a result of the roadmapping process, the RNLI Innovation Team is prepared for new technological advances as well as having a good appreciation of communications and training requirements for future lifesaving platforms.
"The roadmapping process allowed us to gather deep technical insight and connected our RNLI technical community with technology developers and researchers who are now aware of our technical challenges and lifesaving ambitions. We have a valuable and engaging way to communicate technical information and influence the future direction of innovation and investment both internally and externally."
Dr Will Roberts
Senior Innovation Manager of the RNLI
Helping a charity chart its future
IfM ECS also worked with a unique University of Cambridge spin-out charity to help it develop its medium-term strategy. Africa's Voices Foundation (AVF) uses the latest digital technologies combined with traditional radio to amplify and elevate the voices of Africans – in all of their diversity – to the levels of development and governance actors. Roadmapping helped AVF to clearly define and prioritise its different strategy options and understand the implications of these alternatives. It also helped the organisation to explore different business models. Each option was evaluated using a range of different factors such as its potential for growth, its synergy with the Africa's Voices vision, and Africa's Voices' capability to develop and sustain it in the future.
"IfM's approach enabled us to consider some very disparate and complex issues in a systematic and informative way. It was a great surprise to see how methods that were originally developed to address technology problems could be applied so efficiently in areas of social sciences. The graphical approach provides for good communication outside the workshop group."
Dr Sharath Srinivasan
Co-Founder and Director of AFV
Date published
12 May 2017
Related People
Share This