Restorative Pioneers Day, looking beyond sustainability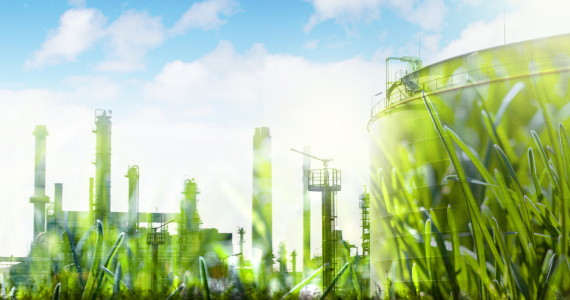 The Centre for Industrial Sustainability (CIS) organised a 'Restorative Pioneers Day' on 9th July in Cambridge, with talks, an interactive ideation workshop and networking on restorative industrial systems. This brought together businesses and academics who are trying to push beyond sustainability.
Four industry pioneers shared their journey in the morning session. These included Saitex, a large textile manufacturer from Vietnam with a visionary owner; AB Sugar, the UK's leading sugar manufacturer with efficiency innovation mindset; Octopus, an energy tech B2C company; and Entomics, a hackathon-born biotech tech start-up working on rebalancing the food chain.
Organiser Dr Curie Park explains:
"In the wake of the climate emergency calling for a dramatic transformation of our industrial systems, a circular economy concept is widely discussed. The circular economy seeks ways to retain the embedded value of resources and materials. Although the concept of circularity is a fairly understandable term (it's easy to draw a circle in our minds!) the idea of being 'restorative', one of the traits of a circular economy, remains rather hazy.
"The Centre for Industrial Sustainability and Saitex, Vietnam-based sustainable jeans manufacturer, started exploring industrial activities which can produce a net-positive environmental impact. Restorative industrial systems are those where the by-products of the activities leave benefits for the natural ecosystems and replenish vitality."
Funded by Research England Global Challenge Research Fund Quality Research Funding 2018-2019, the interdisciplinary event gathered participants to hear from research and case studies, share insights, and contribute to an ideation workshop on restorative systems mapping.
The afternoon session was for ideating on the collective visions and the theory of change for restorative industrial systems. The participants were given questions to discuss about their vision for restorative industrial systems, including what restorative systems would look like, the assumptions in the vision, root causes of the destructive systems and to routes to disrupt. The discussion was facilitated by worksheets yielded a good collection of inspirations.
A summary of the event will be available online on the CIS web pages.

Date published
25 July 2019
Related People
Share This