QEII Create the Future podcast features Tim Minshall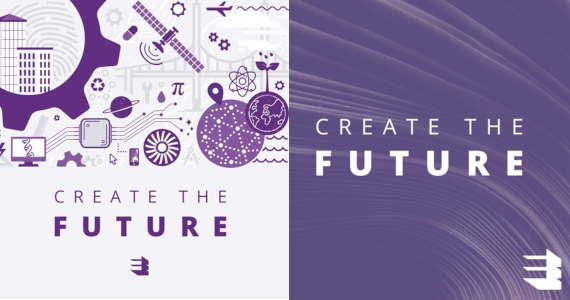 Professor Tim Minshall, Head of the IfM, features in the latest episode of 'Create the Future' podcast from The Queen Elizabeth Prize for Engineering, alongside materials scientist Dr Anna Ploszajski. The podcast celebrates engineering in everything: "From nanotechnology and the Internet of Things to autonomous vehicles, healthcare, and even your morning cup of coffee – engineering shapes the world around us."
Focusing on materials science, this episode asked what makes for a good material, and how advanced materials are helping to shape industrial development into the future. Described as "middle of the Venn diagram between chemistry, engineering, and physics" materials science enables all the products, substances, and general 'stuff' with which we interact every day.
Dr Anna Ploszajski is an award-winning materials scientist, engineer and communicator - a Research Fellow at the Institute of Making, researching 4D printing and metamaterials. In an excellent discussion, she shares her knowledge about materials science alongside Tim's expertise in how materials are used in manufacturing.
The Create the Future podcast is produced by the Queen Elizabeth Prize for Engineering, a global £1 million prize that celebrates a ground-breaking innovation in engineering. The prize rewards an individual or team of engineers whose work has had a major impact on humanity.
To listen to the podcast and find out more, please visit:
qeprize.org/createthefuture/a-material-world/
Date published
18 November 2019
Related People
Share This