Professor Bill O'Neill elected Fellow of the Royal Academy of Engineering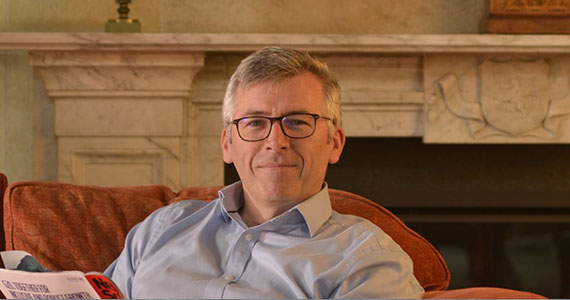 Professor Bill O'Neill in the Centre for Industrial Photonics was elected Fellow of the Royal Academy of Engineering (FREng) on 19 September. Bill receives this honour in recognition of his outstanding contributions to the field of high-power lasers and their use in materials processing.
Since completing his PhD on the interaction phenomena of dual-wavelength laser materials processing in 1990 (Royal School of Mines, Imperial College), Bill has built an influential and global career as an engineer, educator and entrepreneur. His work has led to several innovative industrial applications, international patents, and two Cambridge spinouts. In 2006, he established the IfM Centre for Industrial Photonics where he continues to seek innovative manufacturing applications for photonics-based technologies.
"I am deeply honoured and humbled to receive this prestigious award. I accept this honour not only for myself but for my remarkable family, team and mentors who have been instrumental in my journey. This recognition inspires us to continue reaching for new heights and making a positive impact in the field of Engineering," said Bill.
New Fellows will be formally admitted to the Academy in a special ceremony on 28 November. Bill and 72 other engineers will join the ranks of nearly 1,700 distinguished colleagues from the UK and abroad.
About the Royal Academy of Engineering Fellowship
Each year, the Royal Academy of Engineering elects up to 60 Fellows, 10 International Fellows and five Honorary Fellows to join their Fellowship of prominent leaders in the engineering and technology field. New members are nominated and elected by existing Fellows.
Date published
12 October 2023
Related People
Share This