Open Innovation Forum food sector competition held in the Netherlands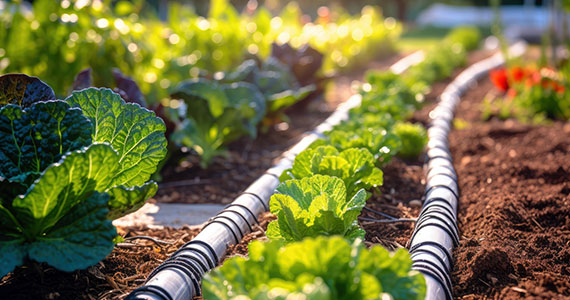 On 5 and 6 July, the Open Innovation Forum met in Wageningen in the Netherlands, and as is tradition, offered innovators from business and academia a platform to pitch their ideas as part of the event. With panel members representing a range of food, drink and FMCG companies, pitchers sought to impress with novel solutions to the sectors' sustainability challenges under the banner of 'Disruptive Food Production Technologies'.
The 2023 winner was:
This innovative food start-up has already achieved something quite remarkable. They have developed a carbon-neutral biomass – the only one on the planet thus far – which produces protein in an unprecedentedly space-efficient way. The process developed by the scientists and engineers at Arborea reaps abundant benefits from photosynthesis without taking up any agricultural land, making it a promising solution to cover future global demand for protein and a potentially invaluable aid to the rewilding of agricultural land.
Highly commended:
InPhocal offers laser printing for the food, drinks and FMCG sectors at a pace that beats competing laser and inkjet printing providers. Unlike other alternatives on the market, the technology enables easy printing on curved surfaces, making it a fast, cost-effective and toxic ink-free alternative to competing technologies. In practice, the solution can help with the following:
Remove the need for plastic stickers on fruit and vegetables,
Spare the environment the negative impact of toxic printer inks, and
Ensure the legibility of expiration dates, preventing good food going to waste.
The spirulina family of algae has been used for food in many cultures for centuries but has received renewed attention in recent years for its impressive nutritional credentials. Its vitamin, mineral and protein content makes it a true superfood, but it remains an untapped resource for many consumers. The women-owned and run start-up FUL Foods BV works to make the benefits of spirulina more easily accessible. Their spirulina-infused soft drinks offer more nutrients than traditional sugar-sweetened alternatives, and their production method is designed to be a positive influence on the environment.
The other shortlisted pitchers, from a very strong set of applications, were:
About the OI Forum and how to join
Established in October 2010, the Open Innovation (OI) Forum was created to offer a programme of structured support and opportunity for companies from all stages of the Food and FMCG value chain, from ingredients and packaging, through brand-owner, manufacturing and the final link: retail.
The Forum offers the opportunity to learn from experienced practitioners whilst networking with other members of the Food and FMCG business community. Understand strengths and weaknesses related to your business and develop insights into OI opportunities in FMCG. Receive exclusive access to the OI annual report, links with past and ongoing IfM research and the opportunity for real spin off OI collaborations.
A central focus for the Forum is to support members in harnessing external innovations from outside their organisations, including by highlighting exciting new ventures, ideas and emerging technologies from start-ups and innovators. Often this presents an ideal symbiotic relationship with creative start-ups needing to grow by building relationships with bigger clients.
To facilitate these connections, the OI Forum hosts regular pitching competitions like this to provide an opportunity for innovators and technology spin-outs, start-ups and SMEs to pitch their ideas or business to large companies.
Interested in joining us?
For large companies interested in membership, please contact Dominic Oughton at do251@cam.ac.uk
For start-ups interested in our next pitching event, please contact ifm-events@eng.cam.ac.uk
Date published
12 July 2023
Related People
Share This