New report explains why UK manufacturing is underestimated in value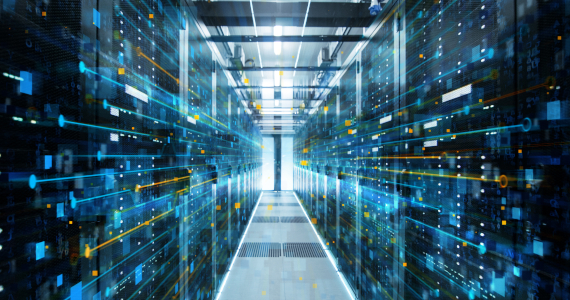 The economic value of manufacturing to the UK is being underestimated in official statistics, potentially by as much as half, presenting significant issues for policymakers, according to a new report by Dr Jostein Hauge and Dr Eoin O'Sullivan from the IfM's Centre for Science, Technology & Innovation Policy.
In the context of Brexit, the authors say it is vital that UK negotiators seeking new trade agreements are equipped with a solid understanding of manufacturing's importance to the economy.
The report, 'Inside the Black Box of Manufacturing' was carried out for the Department for Business, Energy and Industrial Strategy (BEIS). The authors say that the current value placed on manufacturing activity is based on outdated and inaccurate methods of counting, and that the economic value of manufactured goods increasingly depends on activities that are officially categorised as belonging to other sectors of the economy.
"It is essential that policymakers have accurate information on the size of manufacturing sectors in order to develop internationally competitive industrial strategy," said O'Sullivan. "In particular, policymakers need to be able to measure manufacturing in a way that better reflects how firms actually organise themselves into value networks."
"An implication of our study is that if the way manufacturing-related activities are counted does not change, the UK could be missing significant opportunities to build world-leading industries," said Hauge. "It is also critical that post-Brexit international trade negotiators are equipped with a more accurate understanding of the value of these industries, and in particular the potential economic impact of companies moving manufacturing operations away from the UK."
The report discusses how manufacturing is defined, and what activities are currently included or excluded from how it is counted in the economy, highlighting why its value is being underestimated.
Eoin and Jostein discuss the report.
The manufacturing sector plays a significant role in the UK economy. As measured in the national accounts, it provides over 2.7 million jobs, makes up 49% of UK exports, and contributes 66% of all UK R&D business expenditure. However, manufacturing's contribution to the UK economy – about 9% of GDP – may seem dwarfed by services, which make up 70% of UK GDP.
But according to the report, this is misleading. Manufacturing may in fact be significantly higher in economic contribution, and underestimating it could have serious implications for national decision-making.
"It is essential that we properly understand the size and nature of the UK manufacturing sector as well as the value of industries to the UK in order to develop an internationally competitive industrial strategy," said Clare Porter, Head of Manufacturing the Department for Business, Energy and Industrial Strategy. "Official statistics do not provide the full picture of the role of UK manufacturing in supporting national economic competitiveness and growth. In particular, the official manufacturing statistics do not include the additional value added or jobs generated by services across manufacturing value chains. Many of these services would not thrive, or even exist, without UK-based manufacturing. In fact, many of these services, in particular technical and professional ones, require deep knowledge and sophisticated capabilities related to the manufacturing activities they support."
The report explains that the current system of industry classification is out of date, and a range of manufacturing-related services are excluded from the manufacturing category. These are mostly technical services that require sector-specific technical knowhow, like R&D, industrial design, analysis, and testing. Additionally, there are professional service providers in areas such as intellectual property and consultancy that are increasingly tailoring their needs to specific manufacturing industries.
"This report is a clarion call for politicians of all parties to update their understanding and recognise the central importance of manufacturing not only to local regions but to the wider UK economy as well," said Seamus Nevin, Chief Economist at Make UK.
"An increasingly outdated understanding of what modern manufacturing actually is means policymakers have neglected the sector in the misguided belief that services, not manufacturing, is where the future potential for innovation and productivity growth lies. The Government has set out a modern industrial strategy which will be at the centre of the UK economy post Brexit.
"It is now essential that there is cross-party support to deliver on this to ensure we meet the new technological challenges of digitisation, as well as the societal challenges to which manufacturing, science and engineering will be at the heart of solving."
Read about this in more depth in this Insights article: Has manufacturing been underestimated?
Download the report here.
Date published
12 June 2019
Related People
Share This