New project to upcycle polyurethane foam waste in Thailand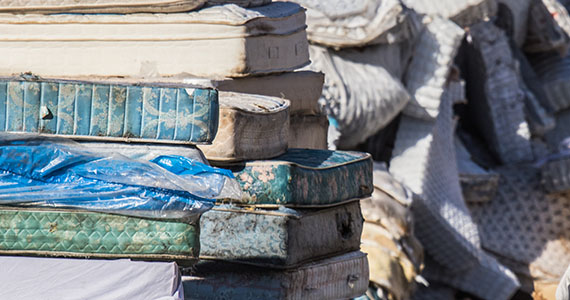 A new two-year project led by Curie Park aims to upcycle polyurethane (PU) foam, a type of plastic that is used in mattresses, sofa and car seats, and implement sustainable business innovation mechanisms in Thailand.
Used PU foams cause long-term waste problems due to their weight and bulkiness and in the absence of proper recycling methods. Every year, the number that goes to the landfill increases worldwide. In the UK alone, 7.26 million mattresses (181,500 tonnes) were disposed of in 2017.
The project has secured a Transforming Systems Through Partnership fund from the Royal Academy of Engineering and Newton Fund in partnership with the Asian Institute for Technology and NornNorn, the world's first circular mattress subscription start-up in Thailand.
It aims to refine hybrid photocatalytic technology to upcycle PU foam waste at a molecular level, in order to feed back polyol monomers into the production cycle. This process will reduce the overall energy required and improve the yield of polyol formation.
Dr Park will also help to identify financially viable circular business opportunities suitable for the socioeconomic and environmental context in Thailand. In parallel, the project will capture and disseminate its acquired knowledge to engineering students and industry practitioners in Thailand.
Date published
30 March 2021
Related People
Share This