New programme to create jobs in the East of England and help the environment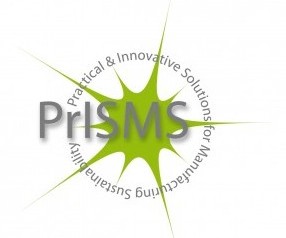 A £2.25m business support programme for start-ups and small and medium-sized (SMEs) manufacturing companies is launched in Cambridge today with two key aims: to create more than 140 new jobs and safeguard many more and to help companies take a sustainable approach to all aspects of their business.

IfM Education and Consultancy Services Ltd (IfM ECS), the dissemination arm of the Institute for Manufacturing (IfM) is launching its 'Practical and Innovative Solutions for Manufacturing Sustainability' programme (PrISMS) for which it has received funding from the European Development Fund (ERDF).The programme will run until 30 June 2015 and will provide fully-funded support for 50 start-ups and 70 manufacturing SMEs throughout the East of England to help them increase their profits, reduce their costs and minimise their impact on the environment.
IfM ECS is working with a number of partners to deliver the PrISMS programme:

The EPSRC Centre for Innovative Manufacturing in Industrial Sustainability will help companies understand how to become more environmentally friendly in all aspects of their products and processes.

ideaSpace Enterprise Accelerator will be working with start-ups to grow their businesses and helping to find participants for the programme.

11 Local Authorities in the region will be actively recruiting start-ups and SMEs who could benefit from the programme.

IfM ECS is running the programme and will provide expertise based on research carried out at the IfM, translated into structured approaches and practical tools that help companies improve their businesses. IfM ECS has been doing this successfully for the last ten years; in the last three years alone it has worked with more than 400 SMEs, mainly in the East of England and the Midlands.


Read the full press release here.
Date published
23 October 2012
Related People
Share This