MET alumni have a 'Six' sense for business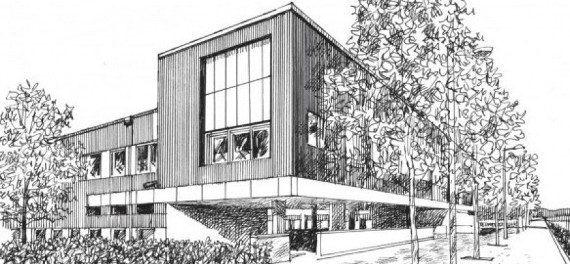 "It was in the course of our work with Green Bay that we first came across the order fulfilment industry - warehouses which specialise in the picking, packing and posting of products on behalf of sellers." - James Strachan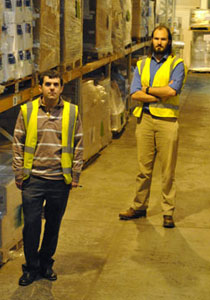 Alumni James Strachan and James Hyde
Two former students are busy putting the lessons learned from the IfM's Manufacturing Engineering Tripos into practice.
James Strachan and James Hyde, who both graduated in 2007, are the founders of Six Works Ltd. The firm, based in Cambridgeshire, is an e-commerce and mail order fulfilment service which warehouses, picks and despatches goods to customers on behalf of a number of e-commerce websites.
After leaving the IfM, the pair ran a web-based business, but after this ended began consulting with a local health food importer.
James Strachan explained: "We started working a few hours a week for them refining and streamlining their processes and improving their e-commerce capabilities. Over the weeks and months, we got to know their business inside out and continued working with them as their company grew.
"It was in the course of our work with Green Bay that we first came across the order fulfilment industry - warehouses which specialise in the picking, packing and posting of products on behalf of sellers."
The pair realised that the growth of e-commerce provided an opportunity for services in order fulfillment. After a search on behalf of their client for a provider failed to meet the needs of the firm, they decided to set up a business which would.
The company has now been trading from its premises in Foxton for more than a year. The pair now write about their experiences on the company blog.
Date published
10 March 2011
Related People
Share This