Meet Joseph Mambwe - Founder of the GymStreak App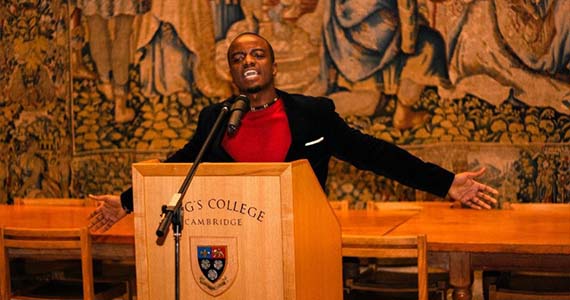 Since Joseph Mambwe left Cambridge and the IfM in 2015, he has gone on to build the workout app GymStreak as well as a portfolio of other successful apps. In our conversation, he reflects on his entrepreneurial beginnings while still a student on the Manufacturing Engineering Tripos (MET), and the things that continue to propel him forward.
Part of the drive behind Joseph's successes comes from his parents who moved the family across continents when he was a child. With a great deal of determination, they sought and found better opportunities for their children – opportunities that helped them find their passions and pursue them. So Joseph seized the baton and started running with it in the virtual company of gym-goers all over the world.
First off, tell me a bit about yourself. What motivates and drives you? What does your work mean to you, and what do you want to achieve with it?
My upbringing is probably my biggest core motivator. I was born in a rural town in Zambia and spent most of my childhood moving from place to place as my family pursued better circumstances and opportunities. My mum is a nurse, and my dad is a trained industrial engineer who had to get a job working in a warehouse when we moved here. They sacrificed a lot to get us to the UK – all to give me and my siblings better opportunities. When I reached the age where I could make consequential decisions for my life, it felt like a baton being passed to me. My parents had done the best job they could, and the time had come for me to take it further. That is probably the strongest force that drives me to this day.
Aside from that, I'm motivated by curiosity. Almost everything I have done has started off as a curious question like: "How to make an app" or "I wonder what will happen if …". I've found the more genuinely curious I am by something the more motivation I have to pursue it.
As dramatic as it may sound, my work means the opportunity to change the course of my entire lineage. By even being admitted to Cambridge in the first place, I was already astronomically further, both geographically and symbolically, than my odds at birth could have predicted. And what I get to do now will set a precedent for my children, who I hope will also carry the baton and take it further than I can imagine.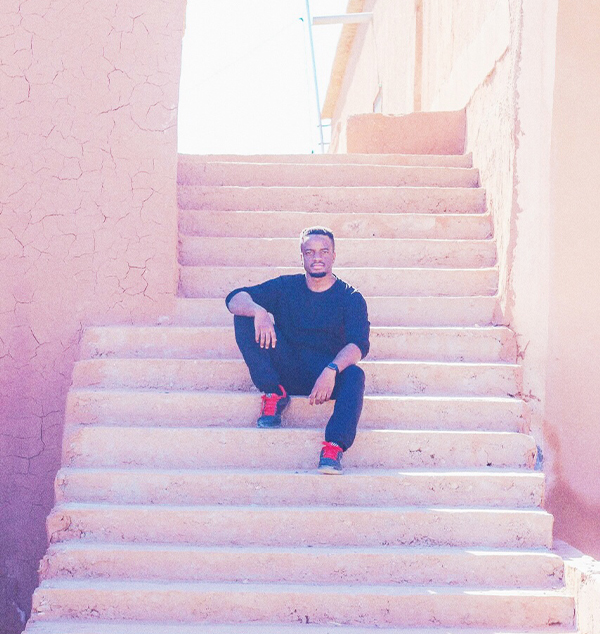 When and why did you decide that you wanted to start your own company?
I decided I wanted to start my own company in the second year of university when I realised that in a few short years, I was going to be out in the real world. I never intended to work for anybody, so I felt I had to figure it out. At the same time, I was teaching myself how to code and started getting ideas for different kinds of apps I wanted to create. When they started generating a little bit of income, I decided to just dive in.
Tell me about GymStreak. Where did the idea come from and how did you start the process of creating it? Who is your target audience?
GymStreak, as the name suggests, is built on the idea of consistency. I have been training at the gym since I was 16 years old, and what I learnt in the process is that it is often not what you do at the gym that's important. The determining factor seems to be the willingness to stick to a plan. In my head, I think way too many people obsess about what to do at the gym, but quite frankly, it is nowhere near as important as just picking something and sticking to it.
So GymStreak was born to eliminate as much thought as possible from working out so that the user's only focus can be on showing up. There's no need to worry about what reps, sets or exercises to do because GymStreak does that for you and automatically manages your workouts over time.
As an avid gym-goer myself, I was scratching my own itch, which made it a straightforward iterative process where I would code during the night and try it out in the gym the next day. I had a pretty good vision of what I wanted to create, so I just set out to bring it to life.
What does GymStreak offer that other workout apps don't?
GymStreak implements something we call automatic progression, so it's a form of workout periodisation that essentially dynamically alters what you do at the gym after every workout. It also has all its exercises animated in 3D, allowing users to be able to rotate any exercise and view it from any angle. This also allows for viewing in augmented reality through the phone camera and soon also through the new Apple Vision Pro device.
To create a successful app, what specific traits and abilities do you believe are necessary?
It's a running theme in the product and in my life as well but it's that of consistency and pure perseverance. You just have to stay in the game, and if you are listening to the clues along the way, there is simply no way to not make something work if you are persistent enough.
What's your own workout philosophy? Do you use any digital workout tools yourself?
My own workout philosophy is exactly that of GymStreak's; it's all about consistency. There are many ways to skin the proverbial cat – I've tried all sorts of different training techniques, workouts and tactics. The bottom line is it's all about the will to keep going, and that is essentially what I train as opposed to training for any specific goal. My goal with every workout is to make sure I stay consistent. For example, when the gyms closed during Covid, I started running every day as a way to compensate, and since then, I have run every day for 1151 days straight.
Has your time at the IfM influenced your career choices and opportunities in any way?
Although my entrepreneurial journey started before my time at the IfM, it was one of the few places in Cambridge that looked at the entrepreneurial application of knowledge. Primarily, how to think through a product problem multi-dimensionally. Not just focusing on functionality, but also thinking about how to produce something in a cost-effective way, and the implications of design choices on the overall business. Knowing that some of the alumni went on to create great businesses of their own gave me the confidence to believe that I could go on and do something of my own too.
What was your experience at Cambridge and the IfM like?
It was great because it gave me access to a diverse network of people I could learn from. It also gave me the confidence to pursue difficult problems, especially in a real business context. Some of my favourite times at the IfM involved going into factories to work on real-world problems with real people outside the world of theory. One summer, the IfM gave me the opportunity to help transition our course to be run on iPad Minis. That is another fond memory of working on a practical real-life problem that fits quite well with the work I eventually went on to do.
What do you hope to achieve with GymStreak and where do you see your career going from here?
I truly believe that GymStreak will be one of the most important fitness brands of the next decade. Not necessarily the biggest; that's not really my ambition. I like the idea of a small team that is able to do much more than you would expect.
Do you have any advice for others who want to start their own company?
I would say just start and be prepared to stay in the game for longer than you expect. Expose yourself to as many people as possible to gain as much knowledge of the diverse human experience as you can. Because fundamentally, when trying to sell any product that you hope will touch a large group of people, you need to be able to think outside of yourself. Because as much as I created GymStreak to scratch my own itch, to grow to millions of downloads, I had to learn that most people don't think like I do. I tried to tap into the prime motivators that drive people to understand how they'll interact with my product.
Also, whenever you make a purchase of anything, ask yourself systematically, 'how did this company convince me to give them my hard-earned money today?' Was it because it was something you desperately needed? Is it because it was cheaper than another option? Is it because you preferred the branding? Was it the timing? Really dig into questions like these and you will find opportunities everywhere.
You can download the GymStreak app here.
The Manufacturing Engineering Tripos (MET) is one of the specialisations offered as part of the Undergraduate Engineering degree at the University of Cambridge. It spans the last two years of the four-year degree and prepares students to take on leadership positions in business and technology firms.
Date published
18 October 2023
Related People
Share This