Mass Customisation and Internet of Things (IoT)
Ravi Sikhwal and Letizia Mortara are working with Arçelik and STIM at a project funded by the Pitch-in Network.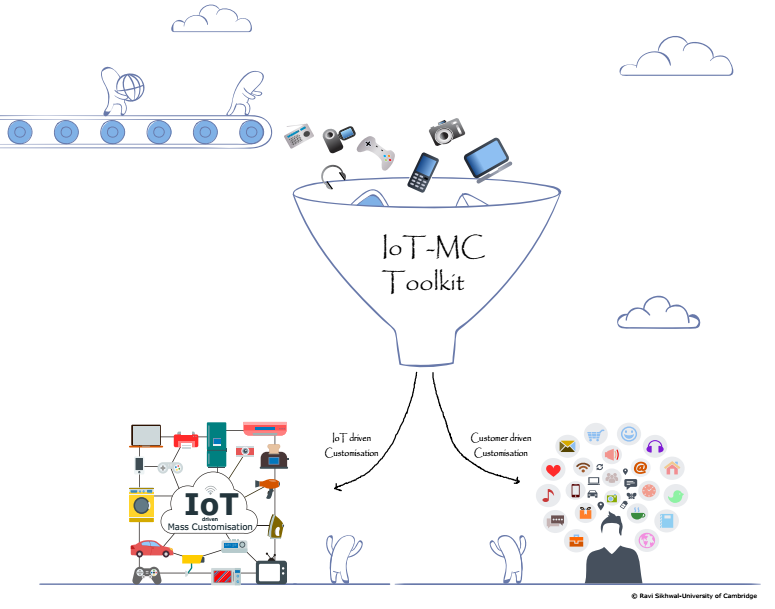 The project is developing a tool to help manufacturers assess for which products an IoT-driven infrastructure for producing mass customised goods would be a good investment. Mass Customisation (MC) is a production strategy that aims to satisfy explicit customer needs by providing tailored end-products. The Internet of Things (IoT) - i.e. the inter-networking of physical devices that enables objects to collect and exchange data – can be employed to automatically provide information on customers' needs and obtain product specific parameters which can be used in highly customised products. However, since it is known that consumers might enjoy the act of designing and contributing their preferences in a process of co-creation, the employment of such automatic means for generating consumers' preferences would potentially reduce the perceived value of MC goods. For which products would automatically generated mass customised goods be an attractive proposition for users?
As part of the project, Ravi and Letizia are collecting information about products consumption of a number of products. If you can spare less than 10 minutes to help their work, please follow this link http://bit.ly/2r44DQS . We will randomly award 10 participants with a 10£ Amazon voucher.
For any other engagement opportunities, please contact Ravi K Sikhwal, Dr Letizia Mortara
Date published
6 December 2019
Related People
Share This