Internet of Things (IoT) platforms for Mass Customisation: when are they appropriate?
Users increasingly expect to buy individualized products instead of standard mass-produced ones. This calls for manufacturers to adopt digital technologies to enable the production of such goods and to plan for business models and manufacturing systems which could deliver customers with this expected value.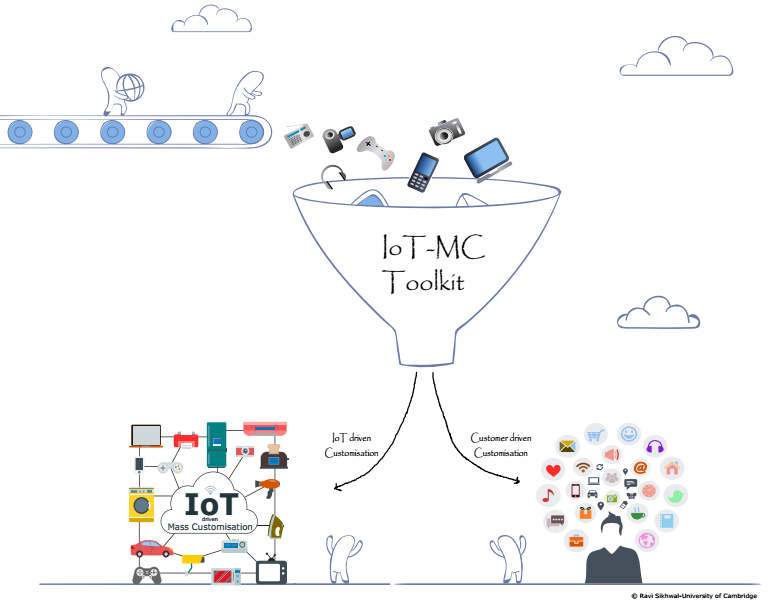 To date, we do not know what product and mass customisation configuration would be appropriate for IoT-driven mass customisation and which would not. In response to this need, this project aims to develop a tool that helps manufacturers determine what types of goods could be more suitable for IoT-driven personalisation versus those where human intelligence needs to drive customisation.
For any engagement opportunities, please contact Dr Letizia Mortara, Ravi K Sikhwal
The project is supported by the Pitch-In programme, (http://pitch-in.ac.uk) which aims to identify and address barriers to the successful development, introduction and further exploitation of the IoT. Pitch-in is a collaboration between four universities: The University of Sheffield, Oxford, Newcastle and Cambridge. For other IfM Pitch-in projects, see: Distributed learning with IoT for quality control in manufacturing (Lead by Dr Alexandra Brintrup), Demonstrating feasibility of autonomous supply chains with IoT (Lead by Dr Alexandra Brintrup) and Demonstration of low cost automation solutions for SME adoption of digital manufacturing (Lead by Professor Duncan McFarlane).
Date published
3 January 2019
Related People
Share This