International Women in Engineering Day at the IfM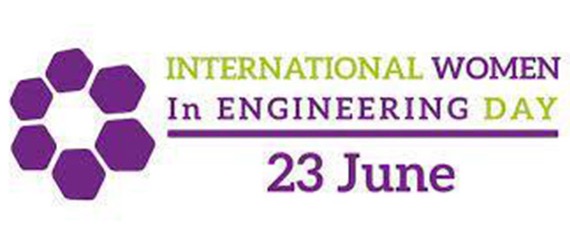 Today, 23 June 2023, we celebrate International Women in Engineering Day at the IfM by shining the spotlight on some of the inspiring women who work here.
Youngjung Geum
Visiting scholar at the Centre for Technology Management
I'm an associate professor at Seoul National University of Science and Technology (SeoulTech) in South Korea and work in the field of industrial engineering and technology management. I joined the IfM as a visiting scholar last August, where my research includes technology planning and innovation management. I'm especially interested in data-driven decision-making and technology intelligence. Here at the IfM, I work on data-driven technology roadmapping, particularly concerning how data should be considered during the roadmapping processes, but I'm not limited to this topic only.
I love engineering, how it contributes to major changes in our society and changes the world. I remain excited to see the results of the efforts of all scientists and engineers, like rockets heading into space, breakthrough artificial intelligence technologies and new theories of life and death.
My works as an engineer helps firms make strategic plans in a logical, systematic and effective way. I also like teaching students from engineering points of view. I think an engineering education can help students improve creative and systematic thinking.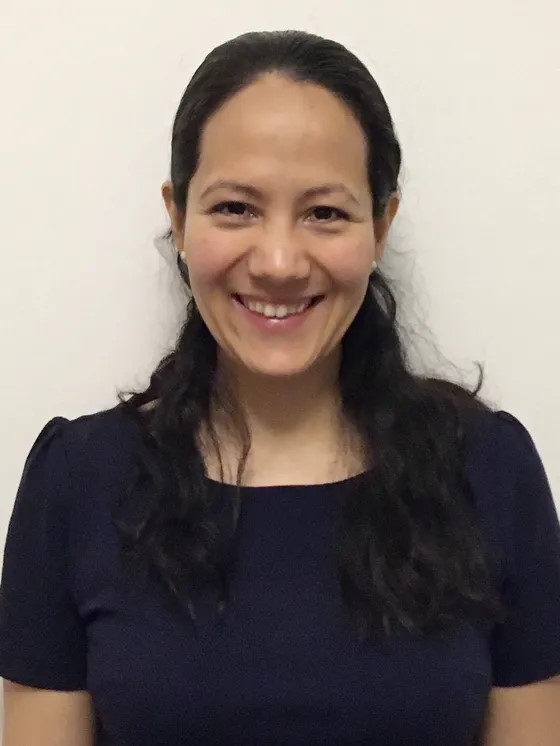 Jennifer Castañeda-Navarrete, PhD
Senior Policy Analyst at IfM Engage
I am part of the Policy Links team where we work on informing industrial and innovation policy around the world. We engage in different tasks including conducting data analysis to identify relevant trends, reviewing policy instruments to identify effective practices, and facilitating consultations to gather insights from diverse stakeholders.
Our project portfolio is diverse, with approximately half of our projects being based in the UK, primarily in collaboration with government organisations. The remaining projects involve partnerships with governments from other nations as well as regional and international organisations such as the United Nations. This has provided me with invaluable experiences working across various contexts, ranging from Latin America to Southeast Asia.
Being a development economist, I find engineering particularly inspiring due to its profound impact on people's lives. From essential goods such as food and medical devices to the advancements that enhance our daily comfort, such as smart devices. Finally, as a feminist economist, I am deeply passionate about promoting diversity and inclusion within the field of engineering.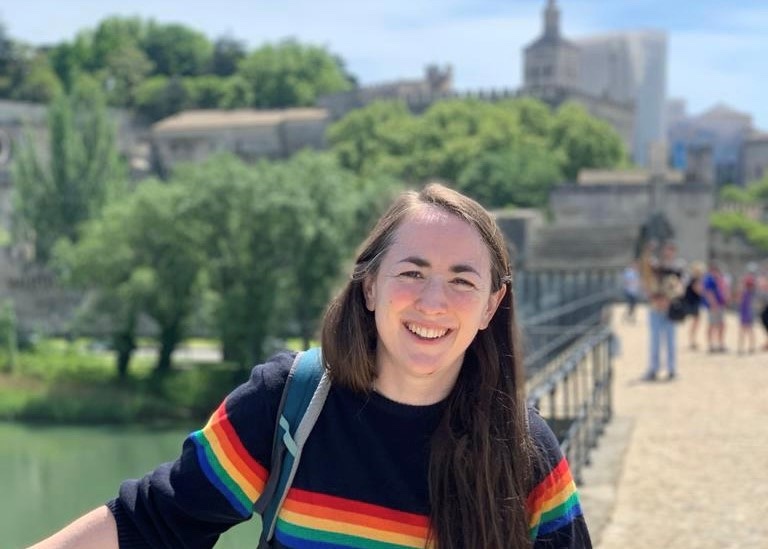 Niamh Fox
Postdoc
I am a postdoc in the Fluids in Advanced Manufacturing group, currently working on an exciting interdisciplinary project tackling the technological problems facing the delivery of drugs for hard-to-treat cancers. This is an important and challenging topic that requires input from many different disciplines and I love that it has allowed me to interact with and learn from engineers, chemists, biologists, clinicians and translational experts. I have been involved in numerous projects during my time at the IfM. Each one has allowed me to apply the basic knowledge in chemistry and materials that I built up during my previous studies to manufacturing questions. What excites me about these engineering questions is the focus on practical application. I hope to share my interest in STEM with the wider world through my additional role as the Sharman Outreach Fellow. Through this I have developed many different types of materials to share the research of the IfM with schoolchildren, ranging from colouring books, to jelly brains for hands-on demos, to talks in schools and as part of the Cambridge Festival.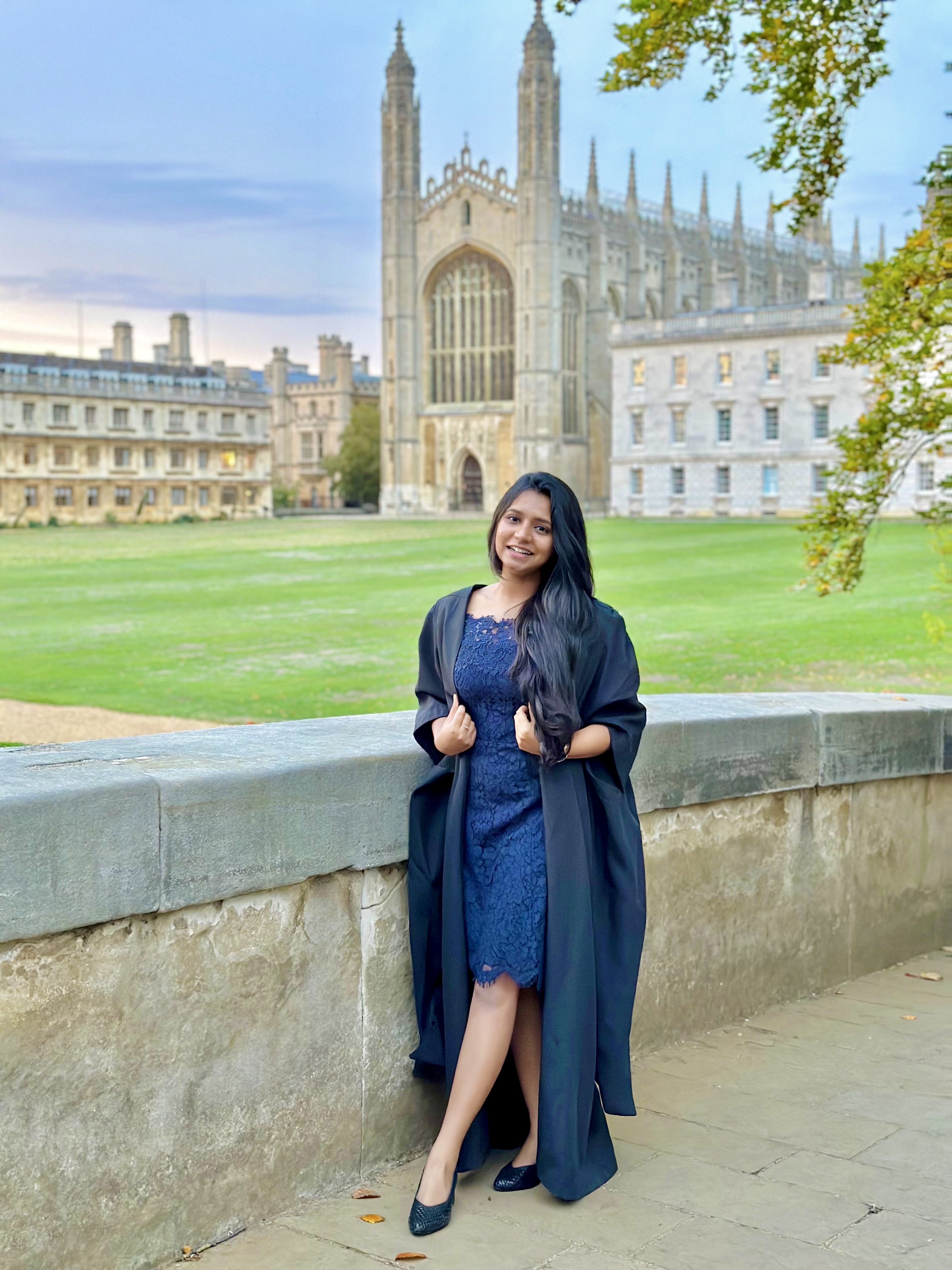 Hanu Priya Indiran
PhD student in the Distributed Information and Automation Laboratory
I am Hanu, a PhD student in Engineering at King's College, funded by the EPSRC, Siemens Energy and Cambridge University International scholarship. I research complex industrial systems to improve their performance and reliability by minimising failure propagation and making them sustainable. Through my MRes studies as a Commonwealth Masters scholar and Cambridge Trust scholar, I researched complex Terahertz communication systems for satellites. In particular, I focused on making these systems more sustainable through photonically-driven mixer designs. I have also researched complex control systems for structured illuminated microscopy, leading to better imaging of biological samples. I am currently involved in the UKRI project - Next Generation Converged Digital Infrastructure, working on ensuring reliable performance in complex telecommunication networks.
Being passionately curious, I love problem-solving and hold onto continuous learning to evolve. The multidisciplinary approach of engineering fascinates me, as it has the power to address global issues. One area that particularly excites me is the potential for engineering to contribute to sustainability and combat climate change. I am excited to delve into researching complex industrial systems to uncover ways to improve their performance and reliability, ultimately leading to positive impacts on sustainability and climate action.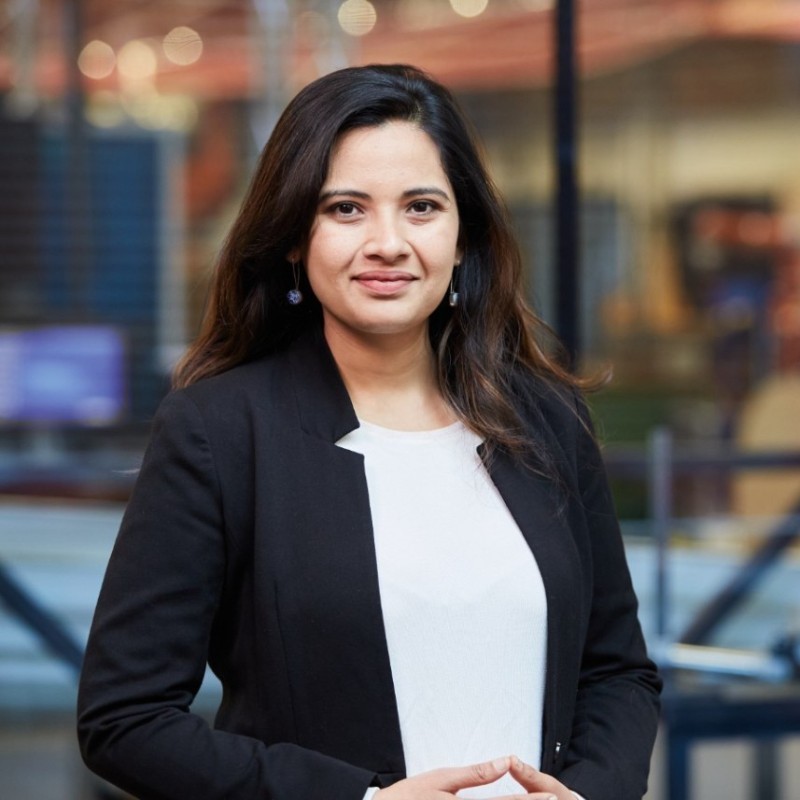 Dr Soujanya Mantravadi
Research Associate
I am a mechanical engineer with a PhD in industrial information systems and find it fascinating to see a wide range of applications and potential of my field to address major global challenges, for example, improving worker safety. Despite concerns about automation threatening human jobs, I strongly believe that it could be used for the betterment of the world.
Sustaining my career in this field has needed effort and I take inspiration from female role models who not only train in traditionally male-dominated engineering fields but also actively contribute on shop floors and construction sites, especially in lower-income countries and keep pushing the envelope. I find it very satisfying to be in the practice of one of the ancient engineering disciplines like mechanical and civil engineering and enjoy seeing how my field is embracing the advancements in computing technology.
I have a growing fascination for thinking machines and love collaborating with computer scientists and users to tackle industry challenges. Currently at IfM, I am involved in a project on food security, where I apply my Industry 4.0 knowledge to improve the supply and accessibility of healthy food.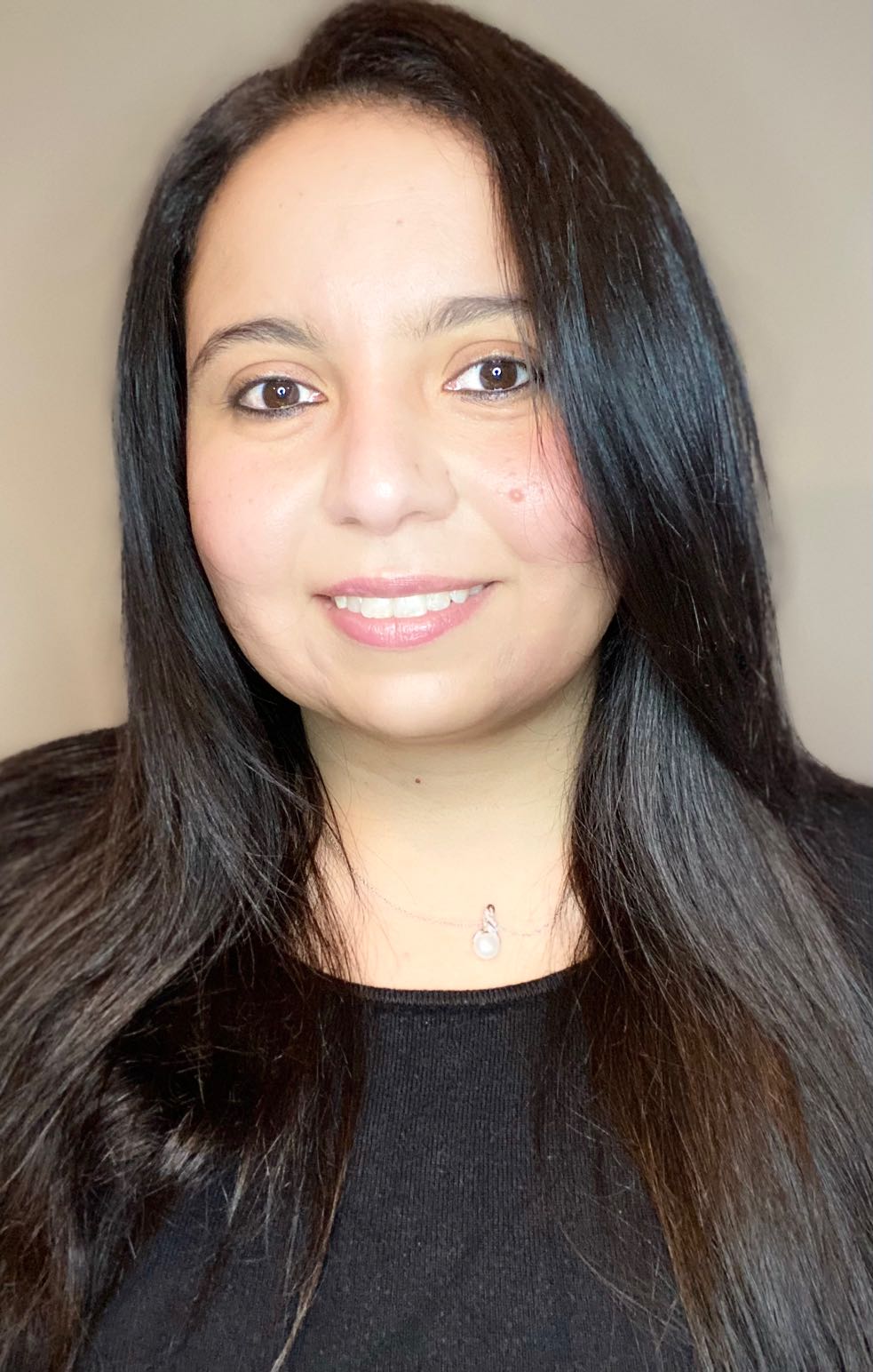 Fatema El-Wakeel
PhD student
Data Strategy Evangelist, Unilever industry practitioner and University of Cambridge part-time researcher. I am on a mission to research and share evidence-based advice and thought leadership on how to strategize data, analytics as well as emerging technologies.
Having scaled and enabled Data strategy, analytics and the latest technologies in organisations for more than 10 years, my experience includes creating roadmaps and strategies, setting analytics communities as well as executing analytics projects to recommend strategic and operational decisions. The reason why I find data strategy fascinating is that it is always evolving, technology is being developed as we speak and organisations are always trying to see how they can make the best of it.

My industry background includes FMCG (Unilever), Automotive (Jaguar Land Rover, LEONI and Nissan), IT (Hewlett Packard), Hospitality (Hilton) and Consulting among others. I also have several NED Roles as a General Assembly member in the University of Manchester and a NED in American Institute of Management Accountants.

Besides my passion for data strategy, I am a duathlete (runs and cycles) and enjoy travelling, hiking, reading and trying new cuisines.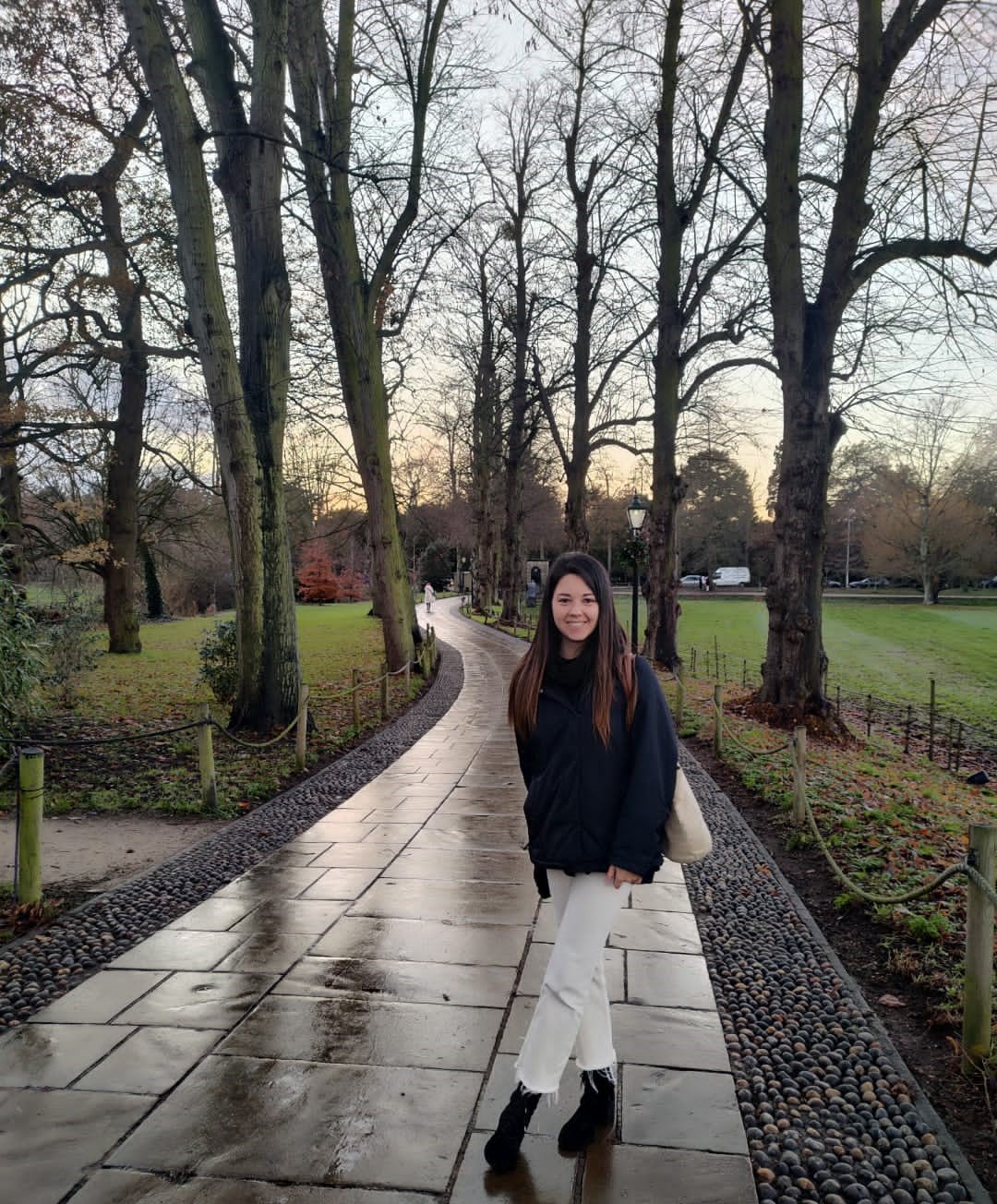 Mariel Alem-Fonseca
PhD student
I am Mariel and I am a first-year PhD student at the IfM. I am originally from Costa Rica, and I find joy in hiking and immersing myself in nature. Dancing, playing tennis, and spending quality time with my family are also cherished activities in my life. My professional journey began as an industrial engineer in the food industry, and since then, I have been actively involved in different sectors, advocating for sustainability. At the moment, my PhD research focuses on evaluating emerging food supply chains from a resilience and cost perspective.
What truly inspires me about engineering is the opportunity to contribute to building a sustainable global food system. This passion has guided my academic and professional career, allowing me to delve into the complexity of supply chains and explore innovative ways that can transform the way we manufacture and consume food. I am particularly passionate and dedicated to making a positive impact by advancing the field of alternative proteins and driving the transition towards a more sustainable and ethical future.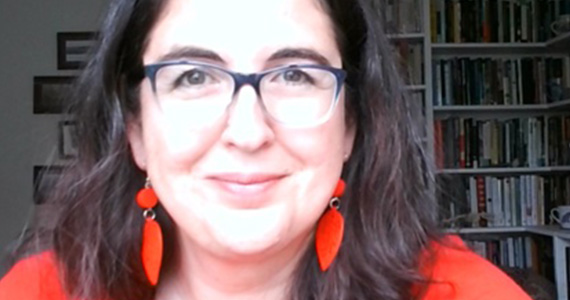 Shima Barakat
Director of the Entrepreneurship for Sustainability Programme
I'm the Director of the Entrepreneurship for Sustainability Programme at IfM. In good sustainability fashion, I'm a repurposed engineer. Having started my career as a construction engineer working with the consortium that built the channel tunnel, but working on the Cairo Metro, I morphed over the years into an entrepreneur, director and academic. What has always excited me about engineering, from age 13 when I decided I wanted to be one, to today, is the awesome ability of engineers to solve problems, and bring solutions to life. I have supported over 200 start-ups and 500 entrepreneurs to bring into the world solutions to some of our most pressing problems.
For the last 25 years I've focused on helping entrepreneurial teams 'start right' by identifying and tackling global challenges and develop their practices to embed sustainability at the heart of what they do. I've taught and supported entrepreneurs in the US, Europe, Middle East and Asia and through IfM, my team and I train and support over 1,000 students and professionals from across the six continents each year. I've also co-founded a number of ventures committed to sustainability and leveraging entrepreneurship for the SDGs. I often get asked if I would study engineering again if I could have a do-over. My answer: absolutely yes!
Date published
22 June 2023
Related People
Share This