Inside IfM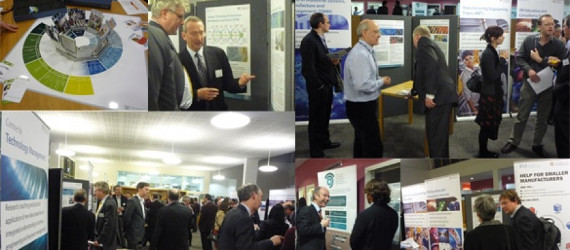 Last night the IfM opened its doors to over 100 guests all interested in discovering more about the work that takes place at the IfM.
Local industrialists and government representatives attended the event, which kicked off with presentations from Professor Sir Mike Gregory, who gave an IfM introduction, Dr Nicky Athanassopoulou who explained the PrISMS programme for manufacturing SMEs, and finally Dr Jag Srai who discussed "A landscape for the future of high value manufacturing in the UK".

Inside IfM is held every year and is designed as an occasion for representatives from industry and government to explore the IfM's latest research and projects and meet the members of staff who make them possible.

The next 'open' event will be the annual IfM Briefing Day, which will be held on Tuesday, 21 May. More information is available here.
Date published
1 February 2013
Related People
Share This