IfM to host student precision engineering challenge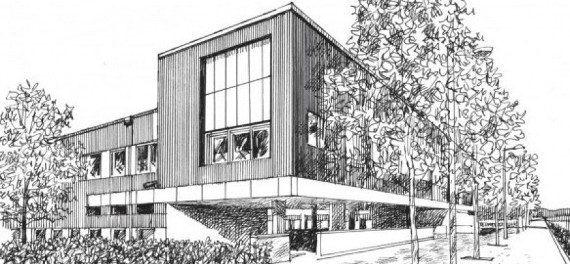 "It is a unique opportunity for young engineers to promote themselves at an international level and to connect with industry." - Bill O'Neill, Head of the IfM's Centre for Industrial Photonics
The cream of European engineering talent will be converging on Cambridge next month to take part in an annual international competition.
This year's European Society for Precision Engineering and Nanotechnology (EUSPEN) Challenge event is being hosted by the University of Cambridge's Institute for Manufacturing.
Teams from the UK, Belgium, Spain, Germany, Switzerland, Netherlands, Denmark, Italy, Croatia will be taking part in the three day event.
The international competition is designed to identify outstanding students across Europe that have the potential to be future leaders in the field of Precision Engineering and Nanotechnology.
It takes the form of a hi-tech Great Egg Race. Students are issued with a real world problem, provided with a set of materials and then have three days to produce a working product to solve the challenge.
Bill O'Neill, Head of the IfM's Centre for Industrial Photonics, is helping to organise the event, he said: "It is a unique opportunity for young engineers to promote themselves at an international level and to connect with industry.
"Students' benefit from national and international teamwork exposure, in addition to testing their engineering and business skills."
The event will give the opportunity to the national competition winners from and the UK, to compete against each other for a prestigious industrial award. With support from industrial sponsors Heidenhaim, Hexagon Metrology, and Renishaw, the event promises to be an excellent showcase for the precision engineering leaders of tomorrow.
EUSPEN – an influential community of engineering professionals from industry and academia – is a Europe-wide organisation providing companies and research institutes to promote their latest technology developments, products and services and keep up to date with those in the field.
The EUSPEN Challenge event takes place between 26th and 28th July 2011.
Date published
28 June 2011
Related People
Share This