IfM Postdoctoral Awards 2020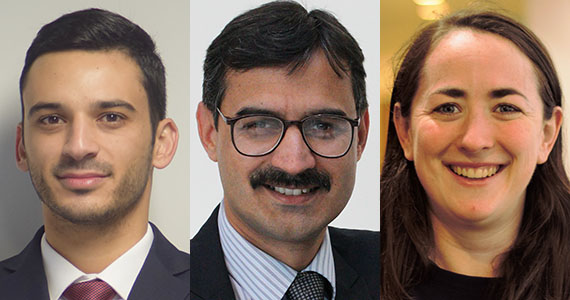 We would like to congratulate our 2020 IfM Postdoctoral Award winners
for their excellent contributions to research, teaching and academic
citizenship. Congratulations to Dr Georgios Hadjidemetriou (Research), Dr Tariq Masood (Teaching), and Dr Niamh Fox (Academic Citizenship).
The IfM Postdoctoral awards were established in 2019 in recognition of the vital role postdocs play in driving research and innovation, delivering teaching, and contributing to the academic community.
More than 4,000 postdocs work at the University of Cambridge and its partner institutions, and the Engineering Department currently has 368 postdocs and contract researchers, 17% of which are based at the IfM.
The awards have been extremely well received by the IfM community and beyond. The large number of nominations that were submitted last year and this year is evidence of the wide ranging and important contributions of IfM postdocs to research, teaching and the wider academic community at the University of Cambridge.
Date published
11 January 2021
Related People
Share This