IfM postdoc awarded Leverhulme Early Career Fellowship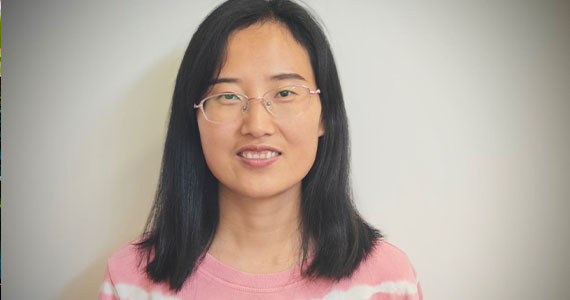 Lefan Wang in the Computer Aided Manufacturing Group at the IfM has been awarded the prestigious Leverhulme Early Career Fellowship to support her research project, "New insights into foot biomechanics via personalised multimodal sensing insole." Her vision is enabled by recent developments in 3D printing and promises to have applications in a wide range of fields.
"While there has been growing interest in advanced dynamic sensing technology for foot biomechanics, current devices are limited to measuring either plantar pressure OR temperature, and requiring complicated 2D fabrication methods that lead to bulky in-shoe systems, reduced measurement accuracy, and limited customization options," says Lefan.
"Recent advances in 3D printing technology have created an opportunity to develop a more personalised and skin-conformal sensing insole that can accurately measure all these relevant factors at once. The information gathered from such a device can provide a more comprehensive understanding of foot biomechanics, with significant implications in various areas such as athletic performance optimisation, footwear design, biorobots, and injury prevention."
Lefan will remain in her research group at the IfM for the duration of the project, which kicks off on 1 September.
"I am very pleased for Lefan both for the recognition of her hard work and achievements as well as for the exciting future work the award will enable," says Professor Sebastian Pattinson, head of the Computer Aided Manufacturing Group.
Leverhulme Trust Early Career Fellowships are awarded to early career researchers with a research record but who have not yet held a full-time permanent academic post.
Find out more about the Computer Aided Manufacturing Group here.
Date published
20 July 2023
Related People
Share This