IfM awarded Green Impact Platinum Award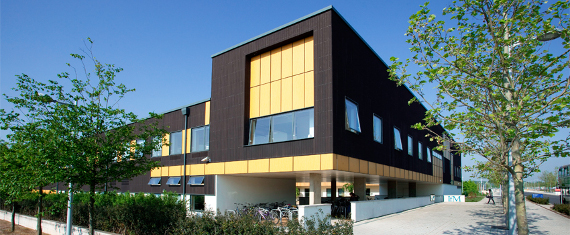 We are proud to announce that the IfM has been awarded a Green Impact Platinum Award.
Green Impact is the University's environmental accreditation scheme. It supports and encourages departments and colleges across the University in reducing their environmental impacts.
According to Green Impact, the platinum is "our highest award level introduced in response to the incredible distances that some teams were going beyond the Gold award. The Platinum award is for those teams who have completed the Bronze, Silver and Gold criteria, and then gained a further 120 points by carrying out additional Green Impact actions".
Led by Curie Park from Centre for Industrial Sustainability, the achievement was made possible by the enthusiastic team members at IfM including Andrew Nightingale, Clare Farrukh, Becky Evans, Cristina Rodriguez, Bridget Dore, Duanyang Geng, Becca Clarke, Rob Driver, Frances Bycroft, Thiago Genez, Rachel Gomes, Owen Chen and Thayla Zomer, as well as the critical efforts of all staff and students to make sustainability a part of every day at the IfM.
Date published
4 August 2020
Related People
Share This