ideaSpace Director shortlisted at the Cambridge Business Excellence Awards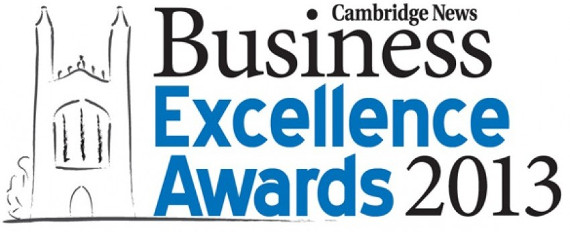 Stewart McTavish, who heads ideaSpace, a hub for early stage innovation which is part of the University of Cambridge Hauser Forum, was a finalist in the Business Person of the Year category of the Cambridge News Business Excellence Awards 2013.
Organised by Cambridge News and Cambridge Business magazine, the awards have been running for 20 years to celebrate businesses and individuals that stood out over the past year in the business community. Categories include Employer of the Year, Independent Retailer of the Year, Business Innovation and the TWI Award for Technology Engineering in International Markets.

Stewart was one of four finalists in the Business Person of the Year category. He was nominated based on his success in growing ideaSpace into a hub for early stage innovation in Cambridge, with over 110 individual members from 70 early stage ventures. Two new sites are planned to be opened over the course of the next year.

The awards ceremony, held last week in the Great Hall at King's College, was hosted by the BBC's World Affairs Editor, John Simpson.

To view this year's finalists, visit this link.
ideaSpace exists to create the best community for, and environment to support, the creation of new ventures in Cambridge. Created in 2009 through funding from the Hauser-Raspe Foundation and the East of England Development agency, ideaSpace opened its co-working space in the Hauser Forum in June 2010 and as of January 2013 has a membership of 115 people engaged in 75 resident ventures, and over 130 alumni members and 70 alumni ventures.
ideaSpace is a part of the University of Cambridge and is supported and managed by IfM Education and Consultancy Services Ltd.
Date published
26 March 2013
Related People
Share This