i-Teams praised by former Dragons' Den star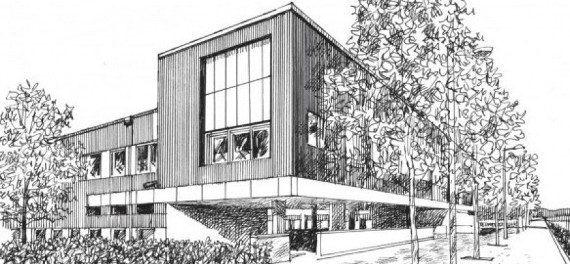 "I watched i-Teams do the hard work the other night. They took new and innovative technologies and guided them towards a useful and potentially commercial purpose." - Former Dragon's Den star Doug Richard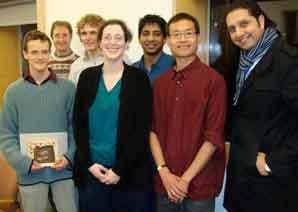 I-Teams with Amy Mokady (centre)
A new way of repelling insects, a device aimed at finding the next generation of sporting superstars and a novel plant extract have all been unveiled at a special business event.
Enterprising students from Cambridge University's i-Teams programme described how they would help budding Bransons take their radical products to market.
The teams presented ideas for new inventions before an audience of business experts at an event at University Centre in Mill Lane last Thursday. Among the invited guests were celebrity angel investor Doug Richard, David Gill of the St. John's Innovation Centre and Stewart McTavish from the soon-to-open Hauser Forum IdeaSpace.
The i-Teams programme was set up in Cambridge in 2006 by Amy Mokady, and is collaboration between the IfM and the Cambridge University Technology and Enterprise Club. The programme, based on the successful programme created in the US at the Massachusetts Institute of Technology, is designed to analyse the commercial potential of an emerging, breakthrough technology.
Amy Mokady, i-Teams Director said: "It was our biggest presentation evening yet, attracting some very high-profile people who were extremely impressed with the results of the projects."
Former Dragon's Den star Doug Richard said: "I watched i-Teams do the hard work the other night. They took new and innovative technologies and guided them towards a useful and potentially commercial purpose.
"Entrepreneurship animates innovation and drives change. Amy Mokady and her i-Teams programme are showing how science and engineering will continue to drive us forward."
To find out more about i-Teams contact Amy Mokady am678@cam.ac.uk or check out the website at:
Download the full press release
Date published
14 December 2009
Related People
Share This