First-year PhD students share their research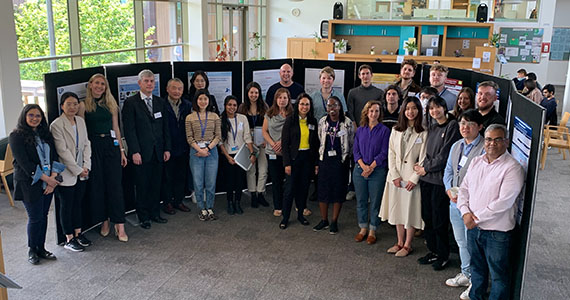 The annual first-year PhD conference took place this week at the IfM. Each year, the conference offers our newest researchers an opportunity to present their research to their peers and receive feedback, helping them hone essential academic skills.
"This conference, for many of the students, was the first chance they had to share with an audience not only their work but their thinking. It was truly inspiring to hear the depth of thought within each presentation," said Garry Clawson, one of the first-year doctoral students on the conference committee.
"As a committee team, who worked on organising the conference and also as first-year students, it was fascinating to see how the day evolved and the enjoyment everyone took away with them."
In addition to presentations, each student prepared a poster which set out their research aims, complete with research questions and methodologies. Throughout the day, the IfM common room displayed posters showcasing the diverse approaches that IfM students adopt to create a better world.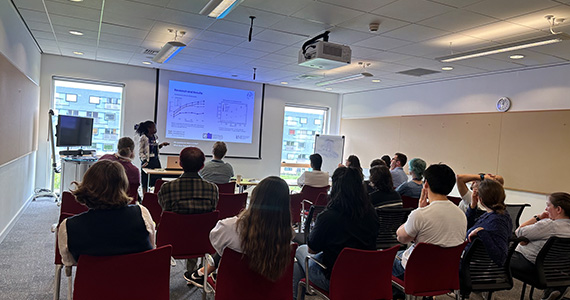 The conference is a useful opportunity for students to see both how diverse their topics of research are, but also how they are related. An overarching theme supports the effort to draw connections between each student's work.
"I am particularly pleased that the theme of this year's event is 'Interactivity,' something that sits right at the heart of what IfM is all about," said Tim Minshall, head of the IfM.
The idea of interactivity helped focus the discussion, and students approached it from different angles, considering its significance in both management- and technology-focused projects.
For example, Momoko Nakaoka explores data-driven ways to help hospitals run more efficiently. Her research deals with risk-aware decision-making in hospital facilities management. Gathering data on clinical workflow efficiency and patient clinical outcomes, Momoko aims to understand how efficient modes of operations can improve conditions for both patients and hospital staff. In contrast, Garry Clawson's research looks at how supply chain design can address the global paradox of undernourishment and overproduction of food.
During the event, each student presentation was evaluated by a group of six IfM faculty members. They assigned scores to determine the winners of the prizes at the end of the day.The winners are listed below.
Best Management Track Presentation:
First: Garry Clawson
Runner-up: Ali Niazi
Best Technology Track Presentation:
First: Edward Saunders
Runner-up: Stefan Schöpf
Best Poster:
First: Christos Margadji
Runners-up: Mariel Alem Fonseca, Hanu Priya Indiran
AI Generative Competition:
Joint First: Elvira Yang, Jan Blümel
To round off the experience and celebrate the completion of a successful conference, the students enjoyed a formal dinner together in the IfM common room.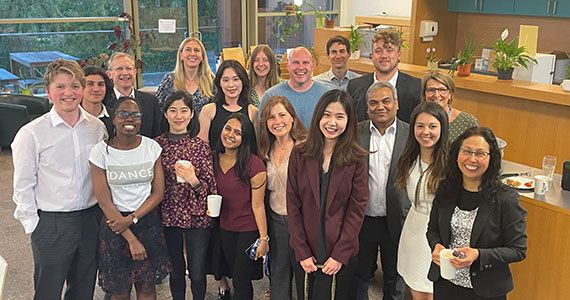 Date published
26 May 2023
Related People
Share This