Exploring AI and Big Data for the food sector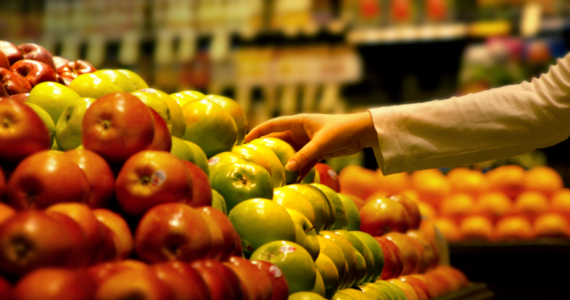 What is the potential impact of AI and Big Data across the food and FMCG ecosystem? This was the question explored at a recent meeting of major players in the sector's value chain.
The Open Innovation Forum's November 2019 meeting was hosted by Taylor Vinters and Rabobank alongside FoodBytes! 2019 in central London on 6 & 7 November 2019, with over 50 participants from the Forum member companies and guests from Sainsburys, Muller, IBM, UKRI InnovateUK, AJH Emerging Technology Intelligence, EIT Food, Kaleidorolls and Forward Fooding. The group was also delighted to welcome Marks and Spencer and Twinings as members of the Forum.
The focus for the event was AI & Big Data impact on food, drink & FMCG and on Innovation; and specifically how these technologies might help bridge the gap between consumer attitudes and behaviours. Alongside this, the group explored 'legal and intellectual property considerations for collaborative innovation', and especially the considerations in asymmetric partnerships, bringing together expert perspectives from Taylor Vinters with IfM's latest research in the area and experiences shared by member companies.
The group then reconvened for the pitching event at FoodBytes! London 2019 and heard pitches from 15 outstanding start-ups in the FoodTech and Ag-Tech space.
The Open Innovation Forum is a membership group where members share best practice, explore 'hot topics' along the Food and FMCG value streams and participate in optional, accelerated Open Innovation (OI) collaborations.
Watch some of the highlights in this short video, kindly made by Taylor Vintners:
Date published
7 January 2020
Related People
Share This