Expanded support programme will boost growth in Eastern region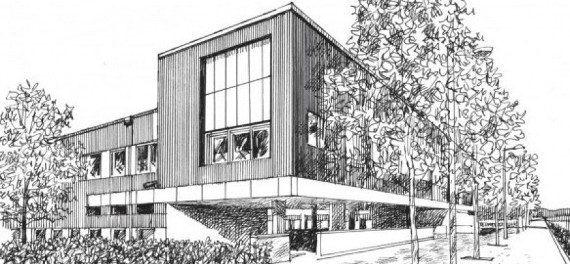 "We believe that IfM ECS' experience of delivering business support programmes, and its understanding of SMEs and early-stage and start-up firms, makes it is the best organisation to do this." - Dr Paul May, EEDA's Executive director of Innovation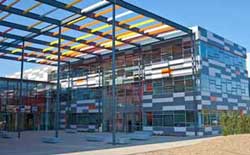 The Hauser Forum on the University's
West Cambridge Campus
A new enterprise and innovation programme will enable businesses and jobs to be created across the Eastern region, it has been announced.
The four-year ideaSpace Enterprise Accelerator (iEA) programme will support the identification and accelerated development of high potential business ventures arising from research conducted across the region.
The University's IfM Education Consultancy Services Limited (IfM-ECS) has been chosen by East of England Development Agency (EEDA) to lead the initiative.
Under the agreement, iEA will assist the region's enterprise communities to start and grow new research- and innovation-led businesses, as well as providing strategic direction for the region's technology enterprise and entrepreneurship activities. Early-stage and start-up firms will gain support and training to help them grow and create new jobs.
Based in the Hauser Forum on the West Cambridge campus, the programme will develop the existing University of Cambridge ideaSpace initiative. iEA will build on the results already achieved in ideaSpace's first 18 months of operation. In that short time it has enabled over 1,000 training opportunities and is currently supporting 55 members, running 34 ventures from its offices in the Hauser Forum.
Dr Paul May, EEDA's Executive director of Innovation, said the new expanded programme was good news for the region's economy.
"We have been seeking a strong partner to help guide the iEA programme's development going forward.
"We believe that IfM ECS' experience of delivering business support programmes, and its understanding of SMEs and early-stage and start-up firms, makes it is the best organisation to do this."
Date published
20 December 2010
Related People
Share This