European Commission President visits IfM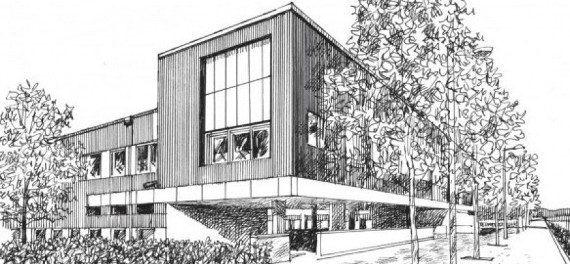 The President of the European Commission, José Manuel Barroso, has visited the IfM.
The President was in Cambridge to deliver this year's Alcuin Lecture, entitled "Europe in the 21st Century: non progredi est regredi".
Mr Barroso, accompanied by the Vice-Chancellor Professor Sir Leszek Borysiewicz, was welcomed to the IfM by Professor Dame Ann Dowling, Head of the University's Department of Engineering and Professor Ian Hutchings, head of the IfM's Inkjet Research Centre.
Prof Hutchings gave the President an overview of the IfM's activities and current research projects, before taking him to see the work of the IfM's Centre for Industrial Photonics.
Dr Andrew Cockburn and doctoral student David Hopkinson described an exciting European-funded programme designed to help in the manufacture of eco-friendly vehicles.
The HiWi project involves developing micro and nano-scale manufacturing techniques in order to create magnets for electric motors to power green cars. It is hoped the techniques will reduce the dependence on rare earth metals. Partners on this project include Italian car-maker Fiat and Siemens.
Mr Barroso and the Vice-Chancellor were also presented with special laser etched photographs to mark their visit.
Full details of the President's visit to Cambridge, as well as the full text of his lecture, is available on the University of Cambridge website.
Date published
23 February 2011
Related People
Share This