Entrepreneurs pitch solutions for OI Forum's annual food sector competition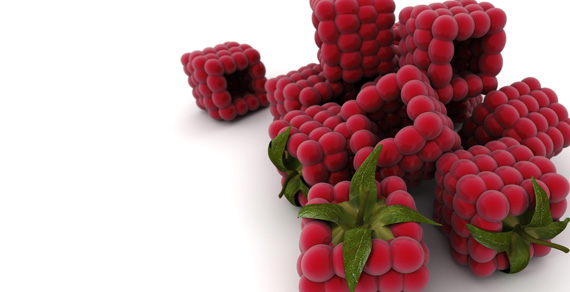 On 1 December, 23 entrepreneurs, start-ups, researchers, innovators and technology developers pitched to an influential panel of decision makers from major Food, Drink and FMCG firms such as Mars, PepsiCo, Diageo, Suntory, Muller, Cargill, Boots, Twinings, Yili, Nomad and Kerry.
This year's Pitching Event focused on solutions to four of the UN's Sustainable Development Goals which the OI Forum members have identified as having the greatest relevance to the Food, Drink and FMCG sectors:
Zero Hunger
Good Health and Wellbeing
Responsible Consumption and Production
Climate Action
The 2022 winners were:
'Sustainable Packaging' category:
Winner: Nextek Limited - Nextek provides expertise in the design, optimisation, processing and recycling of plastics materials to deliver small and large-scale projects that "add value" to waste and recycled materials. COtooCLEAN is a project led by Nextek to produce food-grade recyclate from polyolefin film waste. Polyolefin (LDPE, LLDPE,HDPE,PP) films are commonly used for packaging both edible and non-edible goods and they play a vital part in protecting and extending the shelf life of many foods.
Highly commended:
Kelpi - Kelpi is a world-leading sustainable materials innovation business - harnessing the properties of seaweed to create compostable, marine-safe, low-carbon bioplastic packaging. We're addressing the horrors of marine plastic pollution by replacing fossil fuel-plastics with materials that bio-degrade fully, leaving no toxins nor micro-plastics behind.
Polytag - The Polytag solution is an intuitive dashboard and two formats of codes - a black ink QR code and a UV 2D data matrix. The innovative 'describe, tag and trace' technology that implements digital deposit return schemes (DDRS) and prepares brands for the upcoming Extended Producer Responsibility (EPR) legislation, as well as providing direct-to-consumer marketing opportunities.
'UN Sustainable Development Goals' category:
Winner: Arborea ltd - At Arborea we are boosting photosynthesis to feed the world sustainably. We have developed a breakthrough cultivation technology platform to grow photosynthetic microorganisms in a radical new way to produce a plethora of food ingredients and nutritious proteins sustainably, efficiently, and affordably.
Highly commended:
icesupp Ltd - Our innovation is a non-dairy, high calorie, nutritious meal supplement that is distributed in liquid form and is frozen by a purchaser or end-user to a sorbet-like texture or consistency and is then consumed in its frozen form. Icesupp is refreshing, easy to swallow, and effortless to consume. Icesupp is suitable for both consumers seeking a boost of natural goodness in a regular diet or those suffering with malnutrition or difficulty maintaining weight due to illnesses.
Intellegens - Intellegens is a machine learning software company spun out of Cambridge University with a unique approach to handling industrial and experimental data to optimise material, chemical and formulation design. We help supplement domain experts knowledge to understand how ingredients and processes interact to deliver key product properties and provide suggestions on how the formulation needs to change given supply chain issues, regulatory constraints, energy or water limitations or developing more performant products faster.
The other 2022 finalists were:
South East Technological University
BFF
About the OI Forum and how to join
Established in October 2010, the Open Innovation (OI) Forum was created to offer a programme of structured support and opportunity for companies from all stages of the Food and FMCG value chain, from ingredients and packaging, through brand-owner, manufacturing and the final link: retail.
The Forum offers the opportunity to learn from experienced practitioners whilst networking with other members of the Food and FMCG business community. Understand strengths and weaknesses related to your business and develop insights into OI opportunities in FMCG. Receive exclusive access to the OI annual report, links with past and ongoing IfM research and the opportunity for real spin off OI collaborations.
A central focus for the Forum is to support members in harnessing external innovations from outside their organisations, including by highlighting exciting new ventures, ideas and emerging technologies from start-ups and innovators. Often this presents an ideal symbiotic relationship with creative start-ups needing to grow by building relationships with bigger clients.
To facilitate these connections, the OI Forum hosts regular pitching competitions like this to provide an opportunity for innovators and technology spin-outs, start-ups and SMEs to pitch their ideas or business to large companies.
Interested in joining us?
For large companies interested in membership, please contact Dominic Oughton at do251@cam.ac.uk
For startups interested in our next pitching event, please contact ifm-events@eng.cam.ac.uk
Date published
5 December 2022
Related People
Share This