Doctoral researcher commended for servicisation work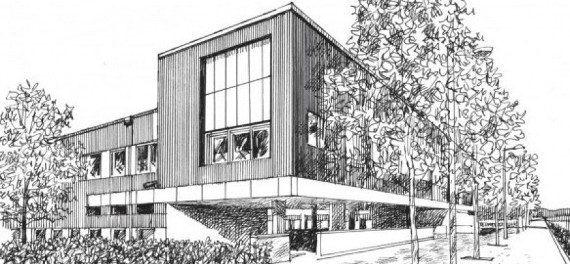 "My research found that this was not a panacea to manufacturing problems, and there were a number of risks they had to consider before adopting a service model."
Guang-Jie receives award from Emerald's Brad Swecker
An IfM doctoral researcher has been highly commended for groundbreaking work on the servicisation of manufacturing.
Guang-Jie Ren received the coveted accolade from the European Foundation for Management Development (EFMD). The awards, sponsored by academic publisher Emerald Group Publishing Ltd, are presented each year to researchers who have excelled in the field of management research. Guang-Jie spent three years at the IfM researching his thesis "Service business development in manufacturing companies: classification, characteristics and implications".
The work, which was highly praised by the award judges, looked at the consequences for manufacturing of introducing service elements to their business. Service is playing an increasingly important role in manufacturing, helping to establish fresh revenue streams and increasing the commercial longevity of products. Guang-Jie said his research acted as a warning to manufacturers: "With increased global competition it has become harder for manufacturers in developed countries to compete on cost with companies in emerging nations like China, Brazil and India. They have begun to look at competing on the services they can offer, such as maintenance and service contracts. Rather than sell a product, they will supply the ability to do something.
"Service growth in manufacturing has become evident in the past decade and there are now more than 10,000 manufacturers with a service element in their offerings and some companies have even moved to a service-only business model. But my research found that this was not a panacea to manufacturing problems, and there were a number of risks they had to consider before adopting a service model."
Professor Mike Gregory, head of the IfM, said: "I was delighted to hear of Guang-Jie's achievement. This work provides practical applications for the many companies seeking to include service as part of their offering to customers."
Date published
29 June 2010
Related People
Share This