Cambridge gains another first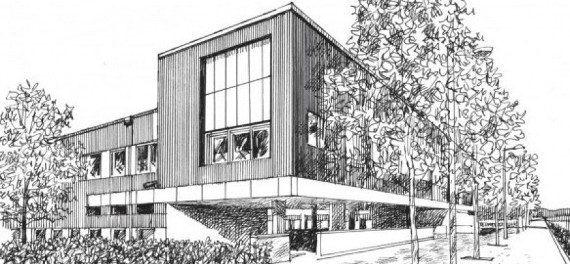 "I am really pleased with Mike's performance, and delighted to hear of news of his award. He has been central to the many research and development activities here in the CIP, and he very much deserves this honour."
The University of Cambridge is used to firsts - now it has another as its first apprentice in laser and precision engineering has won an award.
Michael Herring, an apprentice at the IfM's Centre for Industrial Photonics (CIP), has just been named Apprentice of the Year by Cambridge Regional College's Engineering Academy.
Michael, 19, joined the IfM in 2010 and became the university's first ever apprentice in photonics. Dr Bill O'Neill, head of the CIP, said the award was recognition for Michael's contribution to the centre's activities.
"The Department of Engineering only takes on one or two apprentices each year and we were delighted Mike joined us.
"Mike had good A-level grades that would have given him access to a first class university.
"Instead, he chose to develop his interests in Engineering by applying for an Apprenticeship here within the Engineering Department.
"I am really pleased with Mike's performance, and delighted to hear of news of his award. He has been central to the many research and development activities here in the CIP, and he very much deserves this honour."
Michael received his award at a special ceremony at the Regional College on Tuesday. He said: "I am honoured to get the award from Cambridge Regional College, my first year of my apprenticeship in Engineering has been very successful and I have enjoyed many new experiences working at the Centre for Industrial Photonics, I am looking forward to a great future here."
Date published
16 June 2011
Related People
Share This