Cambridge MAKEit Fruit & Veg Hybrid MAKEathon
On 21-22 July, the MAKEit MAKEathon took place online, the first of its kind in the series. This 2-day event, part of a 3-year project co-funded by the University of Cambridge and EIT Food addressing Grand Challenges around creating smarter and simpler food value chains across Europe, required participants to generate and prototype solutions to make fruit & vegetable supply chains more resilient to disruptions. To give them a sense of belonging in this difficult time, all the participants were sent a making kit comprising a range of materials for home prototyping, along with the final prototype made by expert makers of Cambridge Makespace. Different collaboration tools including Zoom, Miro, Slack were efficiently used by all the particiapnts.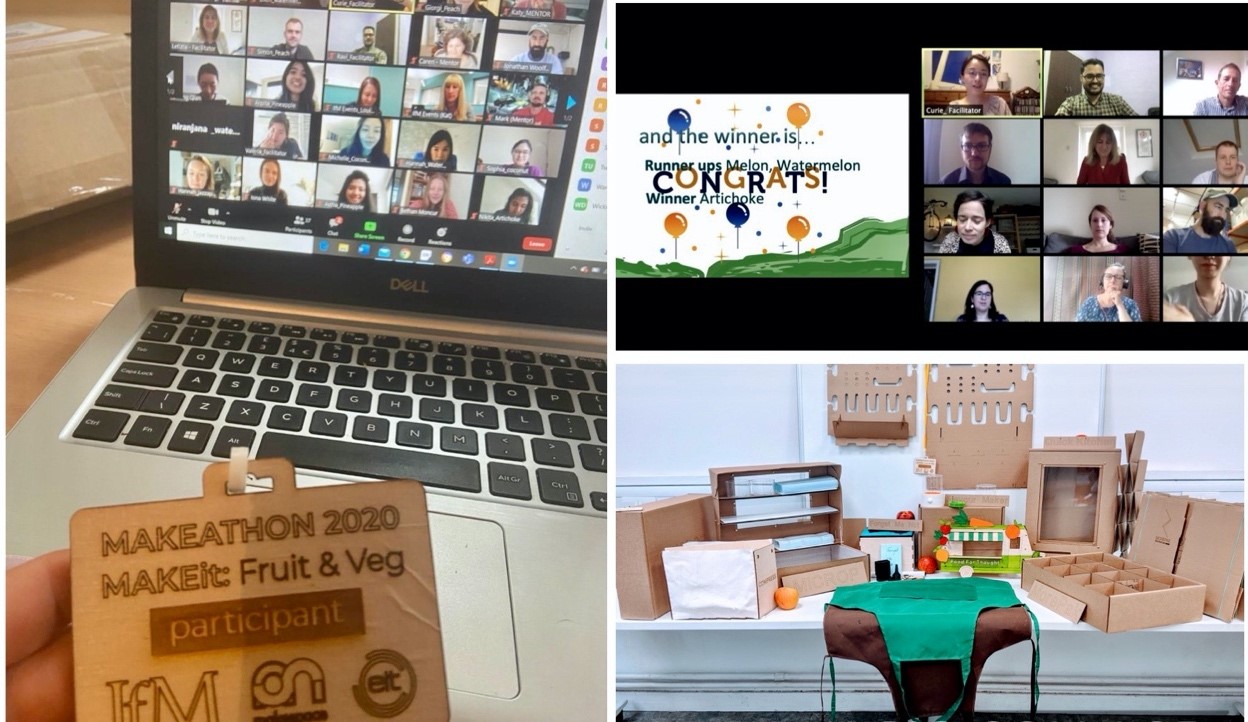 Eight international teams attended and prototyped their creative and innovative ideas. These ideas were then assessed against sustainability, scalability and impact factors by a team of experts from the University of Cambridge and industry.
The winning team "Artichoke" developed a packaging solution which helps farmers in rural areas to reduce waste while transporting their produce to market. The team has been awarded an invitation to pitch at the Open Innovation Forum in November 2020 and an invitation to apply for EIT Food venture programmes for further development and networking with fellow food entrepreneurs. The rest of the participants have been invited to the Cambridge Inclusive Innovator Cultivator programme for 3 months at Cambridge Centre for Global Equality.
The Cambridge MAKEit team is composed by Shima Barakat, Dr. Letizia Mortara, Dr. Curie Park, Dr. Ravi Sikhwal and Rachel Gomes.
If you would like to know more about the project or are interested in attending the next MAKEathon event, please contact Letizia Mortara.
Date published
20 August 2020
Related People
Share This