Advancing Communities towards low-Carbon Energy Smart Systems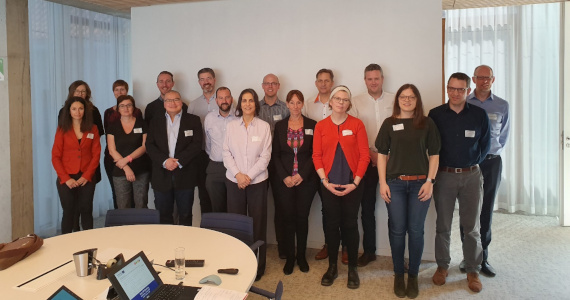 IfM Education and Consultancy Services is part of a European project which is bringing together experts and governments around joint challenges to support larger uptake of low carbon grid-related technologies in communities and 'Smart Cities'.
The four-year project, 'Advancing Communities towards low-Carbon Energy Smart Systems', focuses on the upscaling challenges of new technologies and innovative approaches in Smart Cities and a systematic transferability of gained experience and knowledge across regions. The Interreg Europe (www.interregeurope.eu) project is supported by the North Sea Programme of the European Regional Development Fund of the European Union. The project consortium, led by VITO, includes four municipalities, West Suffolk (UK), City of Mechelen (BE), City of Malmö (SE), Amersfoort (NL), where different pilots and demonstrators will be carried out. There are four knowledge partners—IfM ECS, Johanneberg Science Park, ENVS at Aarhus University and Energievan.nu—who are responsible for the development of methodologies (e.g. a strategic framework with a toolkit), evaluation of implementation and roll-out pathways and knowledge dissemination.
In the project kick-off on 10th and 11th April in Mechelen, Diana Khripko and Nicky Athanassopoulou ran the first workshop activity. The municipalities captured the most relevant trends and drivers for their motivation to become a Smart City, identified the stakeholders of their projects including the impact these stakeholders have on the transition process, and described the current status of their pilots and demonstrators. Based on these outcomes, IfM ECS plans individual workshops with municipalities and a first version of the methodological approach.