Project advancing the use of low-carbon technologies updates discussed in Cambridge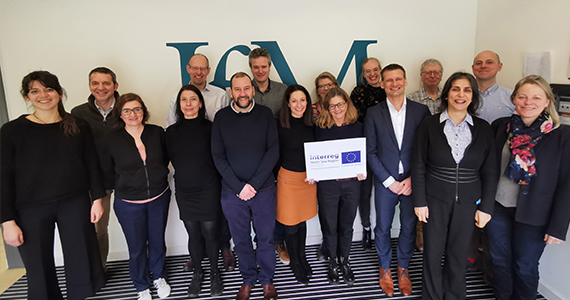 On the 2nd and 3rd of March, the IfM were pleased to host the ACCESS project partners in Cambridge.
The IfM's knowledge transfer arm, IfM Education and Consultancy Services, is a knowledge partner in 'Advancing Communities towards low-Carbon Energy Smart Systems - or 'ACCESS'.
ACCESS is a European project which is bringing together experts and governments around joint challenges to support the uptake of low carbon grid-related technologies in communities and 'Smart Cities'.
The meeting held at the IfM provided the opportunity to provide updates on the preparation of four ground-breaking local energy system pilots towards net-zero carbon communities.
Highlights of the meeting included:
All the partners reaffirmed the importance of collaborating with existing initiatives on smart local energy systems and smart grid pilots to build upon their lessons learned and best practices;
The complexity of the local ecosystem in local energy initiatives requires a good understanding of stakeholders' interests and priorities to ensure successful engagement and collaboration;
A lack of public best practices and tools to support municipalities in piloting and energy planning confirms the importance of the ACCESS ambition to provide a universally applicable toolbox for replication and upscaling;
Collaboration between ACCESS partners is going from strength to strength. The knowledge partners provide the expertise that is usually lacking for preparing pilots ready to be upscaled and well-aligned with the cities' ambitions.
Visit the ACCESS website for further information on the partner meeting and the project.
Date published
9 March 2020
For further information please contact:
Diana Khripko
T: +44 (0)1223 766141
Related People
Share This