Work for us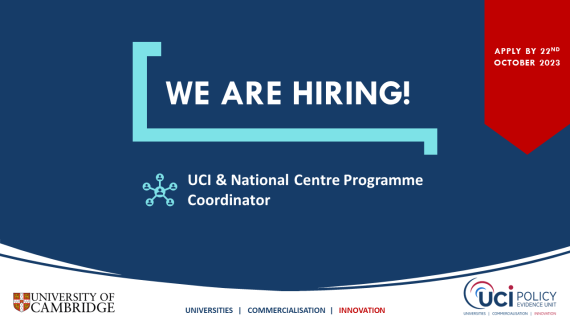 Thank your for your interest in working for the UCI Policy Evidence Unit. Below are details of job opportunities and other opportunities to engage with the Unit.
*** At this stage UCI is not able to offer any PhD opportunities ***
We are currently recruiting for the following posts.
Apply by 22nd October 2023
---
Applications closed
to help build and launch a national capability and centre for knowledge exchange data and metrics, working in partnership with Research England
to drive our impact agenda and external activities