IfM Briefings
Thought-provoking events that tackle real challenges. Bringing the right people together to address problems and share experiences to have a direct impact on improving their work.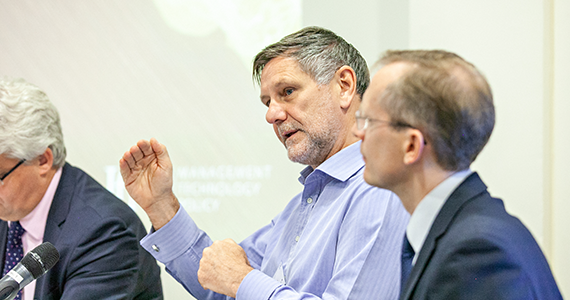 Hear insights from world-leading manufacturing researchers and practitioners, share ideas and experiences, have your voice heard and network with influencers in industry, policy and research.
Each event is tailored to a defined audience, focussing on a specific topic, bringing together expertise in that topic to address common challenges in manufacturing.
Upcoming Briefings:
SENSOR CITY, LIVERPOOL

Part of Digital Manufacturing Week 2019, we are pleased to be bringing one of the IfM Briefings to Liverpool on 12th November.
Find out more and book your place.
---
Previous Briefings:
Developing industrial capabilities - for companies and countries
INSTITUTE FOR MANUFACTURING
Understanding and developing capabilities is an essential part of strategic management of businesses. It also matters for countries – particularly those finding themselves in rapidly changing environments.
We were joined by Professor David Teece, who highlighted his work in dynamic capabilities, followed by Professor Tim Minshall who looked at capability development in the Cambridge cluster, and Dr Paul Christodoulou and Frank Wagner who shared their experience of developing global supply chain capabilities at a range of companies.
Read the article about the event.
---
Innovation for Food Security and Sustainability
THE CRYSTAL, LONDON
How can the food industry innovate effectively to improve food security and sustainability? This was the question addressed by speakers at the recent IfM Briefing in London on 25th June 2019.
Read the article about the event.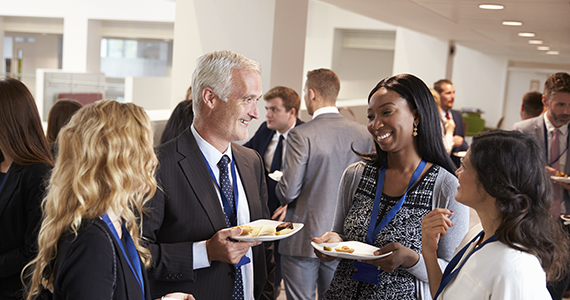 You may also be interested in:
For further information please contact:
Latest Tweets
Share This