News and Updates
October 2019
Our new paper "Supply chain data analytics for predicting supplier disruptions: A case study in complex asset manufacturing" is published in the International Journal of Production Research.
Dr. Siddharth Arora from University of Oxford, gave a seminar on "From personalised medicine to decision-making for emergency care: Role of smart devices and analytics" giving interesting insights into how data driven techniques can be used in predicting patient waiting times in emergency departments, which in turn can help improve overall patient satisfaction, and staff and resource allocation.
Dr. Houyuan Jiang, from Judge Business School, gave a seminar on "Reconfiguration of Accident-and-Emergency Facilities in England". His talk focussed on the use of queuing models for analysing cost and service implications of specialist and generalist facilities in hospital emergency departments.
Xiang presented his work on "Multi Agent System for Machine Learning Under Uncertainty in Cyber Physical Manufacturing System" at the SOHOMA'19 International Workshop on Service-oriented, Holonic and Multi-Agent Manufacturing Systems for Industry of the Future. The theme of SOHOMA'19 Workshop is "Smart anything everywhere – The vertical and horizontal manufacturing integration".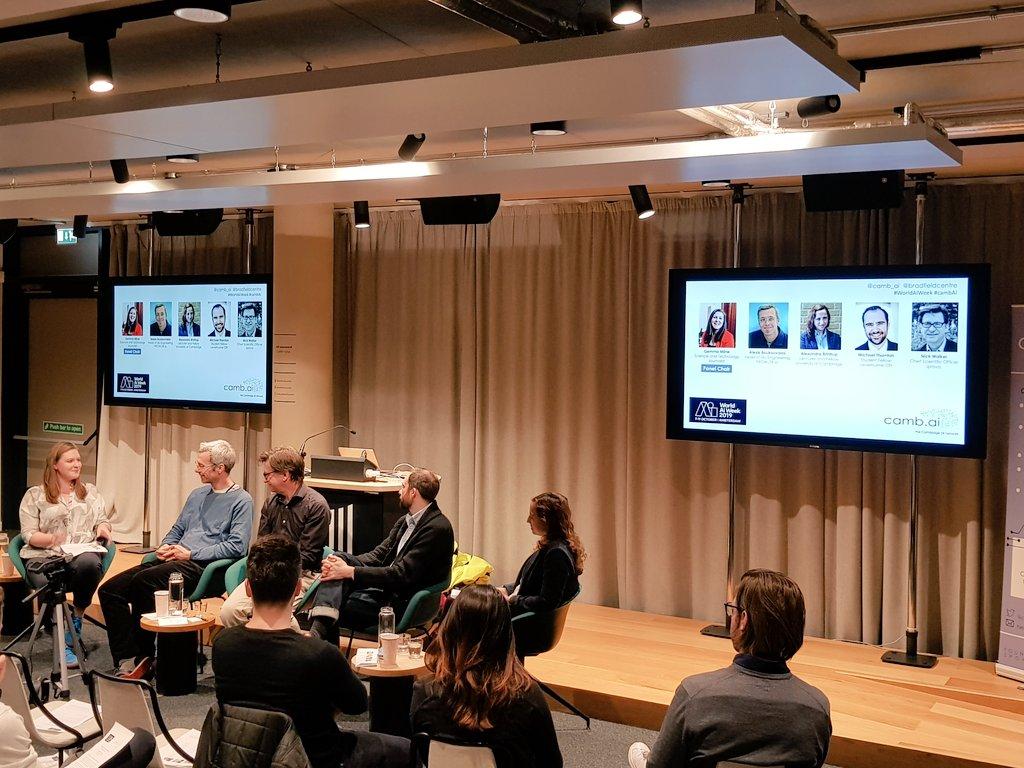 Alexandra joined Camb.AI's panel discussion on "Blurred Lines: The impact of AI in Business and Academia." The discussions focussed on the role of regulation in ensuring transparency and ethical AI, and the challenges of integrating business oriented and academic work in AI.
Many congratulations to Liming for passing his PhD defence at the University of Nottingham!