I4T: About the Project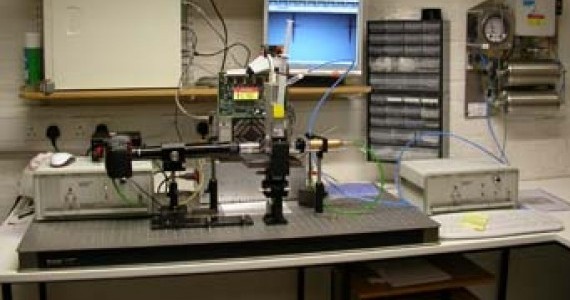 Innovation in Industrial Inkjet Technology: a five year project funded by EPSRC and supported by companies in the inkjet industry.
The I4T Project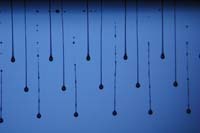 Industrial inkjet technology involves the generation, manipulation and deposition of very small drops of liquid (typically 20-50 um diameter) under digital control. The UK is recognised internationally as a leader in this area. Inkjet technology already dominates the desktop printing market. In commercial printing, it is rapidly becoming established for short-run applications and has, in only a few years, conquered a market previously occupied by conventional screen-printing equipment, where its great flexibility and inherent scalability give significant advantages. If higher printing speeds and greater quality can be achieved, then it will also be able to move into large-volume commercial printing. Apart from these printing applications, novel opportunities for inkjet deposition are also beginning to be exploited commercially in the manufacturing of high-value, high precision products (e.g. flat-panel displays, printed/plastic electronics, photovoltaic cells for power generation).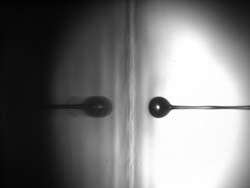 By extending the existing benefits of inkjet methods (e.g. flexible, digital, non-contact, additive) to attain the speed, coverage and material diversity of conventional printing and manufacturing systems, we can transform inkjet from its present status as a niche technology into a group of mainstream processes, with the UK as a major player. But in order for this transformation to happen, we need a much better understanding of the science underlying the formation and behaviour of very small liquid drops at very short timescales, and to widen the range of materials which can be manipulated in this way, especially to allow fluids with high solids content (i.e. colloidal fluids) to be deposited.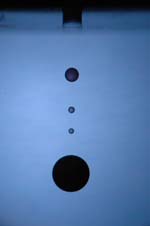 This cross-disciplinary programme of research is strongly supported by a consortium of eight UK-based companies and will bring together established research groups from three major UK universities to study three themes focused on key aspects of the industrial inkjet process: the formulation, rheology and jetting behaviour of colloidal printing fluids; understanding and controlling dynamic micro-scale drop impact, spreading and fixing; and development and validation of an advanced process model for industrial inkjet. Within these themes we aim to: develop a theoretical and practical understanding of how to make stable high solid-content colloids suitable for inkjet deposition, and how they behave in an inkjet system and on the substrate; explore post-impact processes that determine the structure and functionality of the printed features, including surface morphology, chemistry and surface treatment, fluid dynamics of wetting and the interaction of successively printed materials; and develop a set of models, validated by precise measurements and underlying physical theory, to describe all aspects of the formation and ultimate fate of ink drops.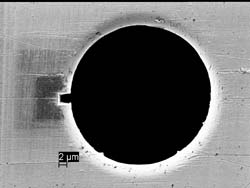 Industrial beneficiaries will include companies in the fields of inkjet printing and digital manufacturing, as well as other companies involved in the precise manipulation of small liquid droplets: examples of sectors include pharmaceuticals, agrochemicals, combustion, coating application, materials processing, and particle technology. Academic beneficiaries, apart from researchers working directly on inkjet technology, will include those in the fields of rheology, fluid mechanics, microfluidics, materials science and surface engineering.