Novel Digital Manufacturing Techniques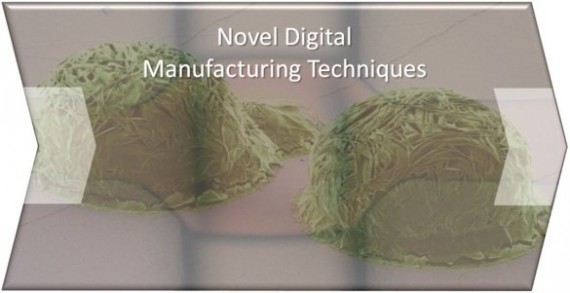 Our research focuses on using digital fabrication techniques to enable novel platform technologies that can be used in environmental sensing, biosensing, drug delivery and biomaterial design. These techniques need to be compatible with a new range of materials and must be able to integrate biological components (antibodies and proteins, for example) as well as advanced functional materials, such as nanowires, carbon nanotubes and a range of 2D materials.
This work is carried out as part of the Inkjet Research Centre at the IfM. Inkjet printing is rapidly becoming a part of the advanced manufacturing toolset. Inkjet technologies are precise, digital, naturally scalable to higher throughput manufacturing and sufficiently flexible to allow a range of printable fluids. This has led to the current interest in printing of functional materials to create displays, electronic components, sensors and three dimensional structures. There are many challenges still faced in this field and the Science of Advanced Manufacturing is focusing specifically on the following key areas:
Driving device manufacture possibilities through dramatic decreases in achievable feature sizes.

Examining formulation and deposition of nanomaterial inks to ensure their function is maintained during processing.

Building an understanding and control of droplet-droplet interactions and reactions at the microscale.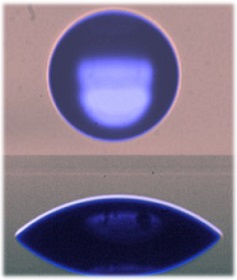 FIAM's Yoanna Shams is researching a hybrid technology which combines additive techniques such as advanced lithography and inkjet printing with subtractive techniques, using ultra precision lasers to remove and shape the materials. This combined approach allows us to overcome some of the challenges that inkjet techniques still face and to manufacture sensors from a wide range of advanced functional materials. The project brings together support from EPSRC, industrial partner M-Solv Ltd and the Centre for Science, Technology and Innovation Policy to put into practice our approach of ensuring laboratory research has a path to real application.