IfM Strategy Masterclasses at Advanced Engineering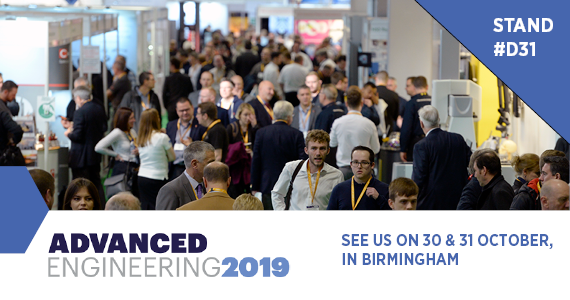 This page gives information and booking links for the workshops hosted by the Institute for Manufacturing (IfM) at Advanced Engineering on 30th and 31st October 2019.
Experience tools and approaches developed at the IfM in our hands-on workshops. Each has been proven to deliver results in industry, helping manufacturing and technology companies around the world create and capture value more effectively.
Location: Room 3, Piazza Conference Suites, NEC, Birmingham (1 minute walk from Advanced Engineering). See a map of the NEC.
How to book:
Click on the relevant workshop(s) booking link below
Book on to the workshop(s) via Eventbrite
Receive an email confirmation from the IfM
IMPORTANT: please ensure you have also booked your VIP pass to the Advanced Engineering exhibition to gain access to the venue
---
Date: Wednesday 30th October
Time: 10:30-11:30
As the business landscape in which you operate changes, and internal or external developments can either threaten or fuel your ambitions for growth, it is important to update and refresh your business strategy accordingly.
This can be particularly difficult when you and your management team are constantly pulled towards the day-to-day operational issues of running your business.
During this workshop, you will have the chance to get a flavour of the IfM's Business Strategy toolset.
During the workshop you will have an opportunity to explore for yourself how the components of this highly agile and effective approach for strategic review and development can help to address one or more of the following:
Identify elements of your strategy that would benefit from particular attention sooner, rather than later
Identify the best product-market opportunities to focus upon
Utilise 'operating disciplines' to drive your key value streams consistently
Win and maintain alignment with stakeholders across your organisation as your strategic intent evolves
More information and booking >
---
Date: Wednesday 30th October
Time: 12:30-14:00
The Circular Economy is gaining momentum, becoming an irreversible trend with more and more industries looking to implement circularity into their processes and business models in a response to resource constraints. One of the most mature forms of the circular economy - industrial symbiosis - promotes sharing of resources between different industrial processes, increasing business opportunities and creating new jobs while reducing environmental impacts.
The IfM has developed a tool based on industrial symbiosis principles. The tool helps organisations to discover what resources to share and how; including energy, water, capital, residues, recycled materials, equipment, infrastructure, transportation and training.
During this workshop you will explore the principles of industrial symbiosis and have the chance to apply the IfM's tool, discovering hidden opportunities for creating resource synergies in your organisation and across your supply chain.
More information and booking >
---
Date: Wednesday 30th October
Time: 14:30-15:30
The project "Digital Manufacturing on a Shoestring" aims to help SMEs with their transition towards digital manufacturing on a low-cost budget. The emphasis is on tackling digital challenges one at a time using off the shelf, low-cost components. During this workshop, you will use a framework developed at the IfM to help prioritise digital initiatives in-line with business objectives. The results of the workshop will also inform the development of future low-cost digital manufacturing solutions.
More information and booking >
---
Date: Thursday 31st October
Time: 10:30-11:30
Companies are frequently looking for growth, innovation and productivity gains to enhance their prospects over the longer term. Unfortunately, more 90% of the strategy fails to some extent. For business and technology leaders, making sense of new technologies and effectively and at speed is crucial. Creating well-aligned new product programmes that are rigorously underpinned makes the best use of a firm's precious resources. The technology strategy is the key link between the firm's commercial objectives and its new product pipeline. Research by the IfM has developed a solution to more quickly and effectively develop or refresh the company technology strategy.
Attend this workshop to discover how the IfM's approach can help you develop a technology strategy that supports:
Quicker and more effective answers to what technology to invest in.
Clarity over the capabilities you need to invest in and what projects to place the precious resource on.
Future-proofing, to some degree, on the strategic objectives of a firm with an uptick in ROI.
More information and booking >
---
NOTE: This is a free workshop organised by the Institute for Manufacturing (IfM), University of Cambridge.
The IfM's mission is to manufacture a better world through the impact of our research and education activities with the manufacturing community. To support this objective, we are only accepting bookings from manufacturing and technology organisations for this workshop – we will not be accepting bookings from consultancies.
For further information please contact:
Kathryn Robertson
T: +44 (0)1223 332782
Share This