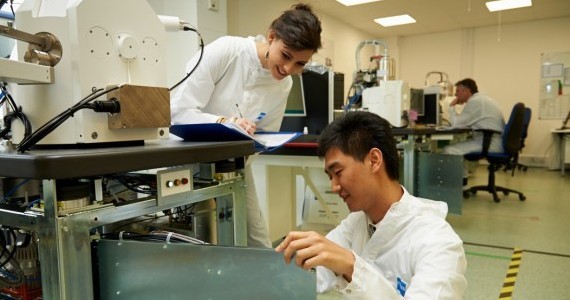 The MPhil in Industrial Systems, Manufacture and Management (ISMM) is a one-year postgraduate programme designed to equip numerate graduates, primarily from Science, Technology, Engineering or Maths backgrounds, with the skills, personal development and industrial experience to be immediately effective in their early careers in industry.
Rationale
The course addresses the whole value chain and builds an integrated view of manufacturing spanning: production processes, operations management and supply chain, data and simulation, marketing, strategy, product/service delivery and industrial economics.
The learning ethos that underpins the course is best described as 'learn it', 'see it', 'do it'. The programme is structured around taught modules, company visits and in-company projects solving live business or technical problems. As a result, students spend a lot of the time 'on the road' and gain direct experience of many different industries, cultures and working environments and the projects present real challenges in genuine industrial and business environments.
An overseas study tour offers a broader international context and the individual research thesis allows greater depth of study in a specific area of manufacturing.

Outcomes
ISMM will broaden your perspective and experience and open the door to a wide range of industrial careers. Many blue chip companies recognise the value of the course and target our graduates. Equally, for those who want to work in a smaller company, ISMM gives the confidence to start directly in a manufacturing engineering or management role. Those with entrepreneurial flair go on to set up their own companies. Students with exceptional academic ability might also continue to study at PhD level.
ISMM aims to develop academic understanding of manufacturing principles, practical experience through industrial projects and individual professional competences. As a result, the programme requires a high level of courage and commitment. In return, students experience one of the most memorable years of their career.
Why manufacturing?
Manufacturing is not just about making things in factories. It involves everything from understanding markets, designing products and processes, to managing complex supply chains, distribution networks and related services. Manufacturing is recognised as vital to a strong and successful economy. Manufacturing creates wealth, sustains jobs and is central to our economic success. Modern manufacturing is at the frontier of new technologies, products and ways of working.