PhD Opportunities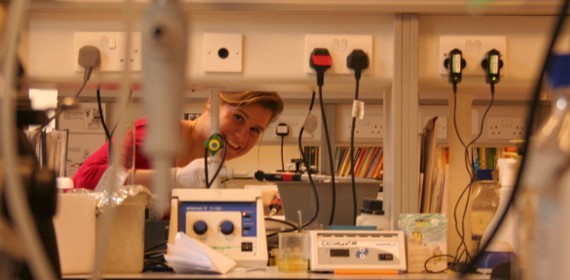 The following PhD research projects are available, under the supervision of Prof. Duncan McFarlane, Dr Ajith Parlikad or Dr Alexandra Brintrup.
Funding may be available at EPSRC levels for UK / EU students. For overseas students, funding might be available through the Cambridge International Scholarship Scheme. Potential applicants are also encouraged to visit the Cambridge Trust website and the university's website on graduate funding for more information regarding funding opportunities.
Initial inquiries should be directed to Alice Missenden T: +44 (0)1223 764306 or E: dial-admin@eng.cam.ac.uk
---
Smart/Intelligent objects
1. Architectures to support distributed decision-making
One of the key obstacles to widespread adoption of highly networked information systems in today's supply networks is the reluctance of organisations to share information with other supply network partners. The idea of sharing decisions as opposed to sharing information would be a way to overcome this obstacle. This means that organisations that possess or own relevant information will make decisions for other organisations. Such a capability will also reduce data traffic across networks, thereby potentially improving network performance
2. Systems Architectures and technologies required to create "truly smart" objects
Objects that are tagged with low-cost passive RFID tags are able to be identified by readers in their immediate environment and thereby allow application software to track their movements and record or retrieve information about them. However, they are not yet truly smart objects because they lack the intelligence to make decisions and the autonomy to influence their destiny.
---
Value of Industrial Information
1. Performance analysis of information systems
This project aims to develop decision-theoretic techniques such as influence diagrams to model and analyse the performance of information systems that support asset management decisions. Such a model should help quantify the performance of various information capture, storage, and retrieval approaches.
2. Information Economics in peer-to-peer logistics networks
This project aims to answer the following questions: (i) what is the economic impact of information sharing on the different partners of a peer-to-peer logistics network? (ii) what is the economic impact of information sharing on the holistic performance of the logistics network? (iii) What is the optimum price of information and what are the factors affecting the price of information?
3. Value of information in distributed decision-making
This project aims to develop models to quantify the value of information in a multi-party distributed decision-making scenario.
---
Strategic Asset Management
- Asset Management Performance vs. Asset Management Maturity
- Design of Asset Management Systems
Maintenance of complex systems
- Prognostics and health management of systems
- Development of a system health index
- Maintenance optimisation of diverse asset portfolios
- Optimising value realisation from asset fleets
- Infrastructure Asset Lifecycle Simulator
Asset Information
- The role of Big Data in asset management
- Exploiting IoT and social media for asset management