Overview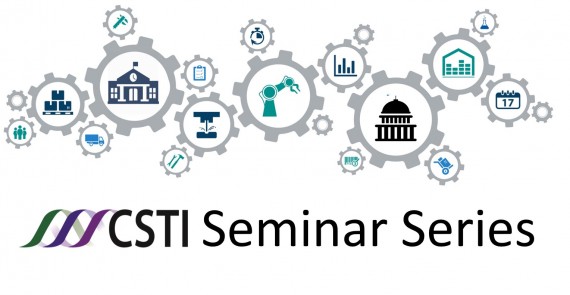 The Centre for Science, Technology and Innovation Policy has established a Policy Seminar Series to bring together experts from academia, research institutes, think tanks, and policy to stimulate discussion and debate around key topical issues in areas related to our research activity.
Key current policy areas of interest include:
Industrial, manufacturing and innovation policies
Emerging technologies-related policies and scale-up challenges
Higher education knowledge exchange policies and challenges
Innovation policies relating to standardisation
Upcoming events
05 March 2018
The 'Lightness' of Industry 4.0 Lead Firms: Implications for global value chains
Lukas Brun
Visiting Associate Professor in the Markets and Management Program at Duke University and a Senior Research Analyst at the Duke Global Value Chains (GVC) Center
16.30 - 18.00, Seminar Room 1, IfM, Cambridge
This event is free and no booking required.

Date: TBC (New date will be confirmed soon)
Manufacturing matters — The myth of the post-industrial knowledge economy

Dr Ha-Joon Chang
Director, Centre of Development Studies, University of Cambridge
17.00 - 18.30, IfM, Cambridge
To book your place, register online: http://bit.ly/2ChiraI

Note: This event has been postponed and a new date will be confirmed soon.
For further information about CSTI events, contact csti-admin@eng.cam.ac.uk
The CSTI Policy Seminar series is organised and hosted by the Centre for Science, Technology and Innovation Policy, which is generously supported by the Gatsby Charitable Foundation.