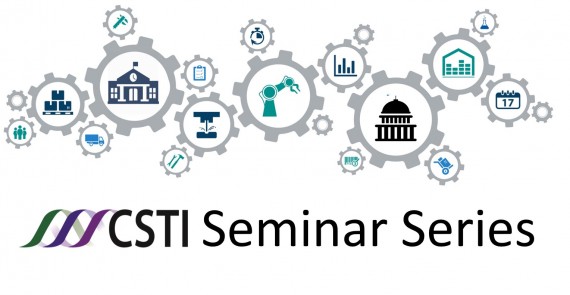 The Centre for Science, Technology and Innovation Policy has established a Policy Seminar Series to bring together experts from academia, research institutes, think tanks, and policy to stimulate discussion and debate around key topical issues in areas related to our research activity.
Key current policy areas of interest include:
Industrial, manufacturing and innovation policies
Emerging technologies-related policies and scale-up challenges
Higher education knowledge exchange policies and challenges
Innovation policies relating to standardisation
Upcoming events
Date: 13 June 2019
INNOVATION SYSTEMS OF SMART CITIES: International Practices and Policy Implications

Prof Masaru Yarime
Division of Public Policy, Hong Kong University of Science and Technology
Prof Juneseok Hwang
Technology Management, Economics and Policy Program, Seoul National University
16.30 - 18.30, IfM, Cambridge
To book your place, register online here.

For further information about CSTI events, contact csti-admin@eng.cam.ac.uk
Click here for the full list of current and past seminars
Click here for the list of speakers
The CSTI Policy Seminar series is organised and hosted by the Centre for Science, Technology and Innovation Policy, which is generously supported by the Gatsby Charitable Foundation.