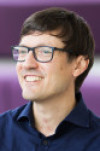 Dr Andrew Watkins
Research Associate
Andrew joined IfM in August 2022 as a Research Associate in Technology Roadmapping for Grand Challenges.
Andrew holds a BA in Political Science from Gettysburg College, a MA in Science, Technology and Public Policy from The George Washington University, and a PhD in Regional Planning from The London School of Economics. Andrew has held research and teaching positions at The University of Manchester (MIoIR), The University of Edinburgh, The University of Sussex (SPRU), and The Open University (DPP). Andrew formally worked at The National Science Foundation and The National Academy of Engineering in the US.
Academic Interests:
Technology foresight and governance of emerging technology
Evolution of regional and sector-based innovation systems, with an emphasis on system functions, policy subsystems and related political processes
Responsible research and innovation (RRI)
Intermediary actors, technology transfer, and capacity building
Health innovation, AI and technology convergence
Politics of development
Selected Publications:
Robbins, P., Wield, D., Wilson, G., Watkins, A., MacPhail, P. (2020) Global (best) together with (or against) local networks and practices? Liquid Engineering and the USES Programme. Journal of International Development, 32.
Banda, G., Mittra, J., Tait, J., Watkins, A., Omdivar, O., (2019) Under- standing the Emergence and Evolution of New Business Models in the UK regenerative Medicine Sector. Technology Analysis and Strategic Management.
Robbins, P., Watkins, A., Wield, D., Wilson, G., (2017) Development Engineering Meets Development Studies. Third World Quarterly, 38(10).
Papaioannou, T., Watkins, A., Mugwagwa, J. and Kale, D. (2016) To lobby or to partner? Explaining the shifting political strategies of biopharmaceutical industry associations in South Africa and India. World Development, 78.
Watkins, A., Papaioannou, T., Mugwagwa, J. and Kale, D. (2015) National innovation systems and the intermediary role of industry associations in building institutional capacities for innovation in developing countries: a critical review of the literature. Research Policy, 44(8).
Contact Details
T: +44(0)1223 766141
Share This

Institute for Manufacturing
17 Charles Babbage Road
Cambridge CB3 0FS