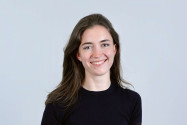 Antonia Glatzel
Visiting Graduate Student
Antonia Glatzel joined the Institute for Manufacturing in March 2022 as a Visiting Graduate Student. Bringing together perspectives from the fields of finance and technology, she is researching acquisition trends on digital platforms under the supervision of Dr Florian Urmetzer.
Antonia is pursuing a Master's degree in 'Management & Technology' at the Technical University of Munich (TUM), focussing on Finance and Computer Science, as well as an Honors Degree at the Center for Digital Technology and Management (CDTM), a joint initiative by TUM, University of Munich and the Elite Network of Bavaria. Before her Master's studies in Munich, she graduated from Bocconi University in Milan, Italy, with a Bachelor of Science in 'International Economics and Finance'.
Throughout her studies, Antonia gained research experience across multiple sectors, including Corporate Valuation and Innovation. In addition, she also gained practical industry experience working in different fast-paced environments, including strategy consulting at McKinsey, early-stage venture capital at Heartcore Capital, private equity at Aurelius Equity Opportunities, and startups such as Delivery Hero and Finn.auto. In her spare time, she is passionate about outdoor sports including hiking, skiing, and golf.
Contact Details
T: 01223766141
Share This

Institute for Manufacturing
17 Charles Babbage Road
Cambridge CB3 0FS