Webinar: To automate or not?
How to choose when to automate your operations?

Automation can be the answer to a whole host of manufacturing and operations questions. But deciding what, how and when to automate is not straightforward, and getting it wrong can be expensive and highly visible.
The IfM's Distributed Automation and Information Laboratory (DIAL) has developed a structured Automation Assessment Tool to support you in this decision making.
This webinar, bringing together experts from research and practice, will help you understand the benefits of the tool and demonstrate the impact it can have using project case studies from organisations such as Jaguar Land Rover, Foxconn and Schlumberger.
Speakers
Professor Duncan McFarlane, Head, DIAL
Liz Salter, Industrial Associate, IfM Education and Consultancy Services
Alan Thorne, Technical Officer, DIAL
---
More about the Automation Assessment Tool:
Features include:
a full assessment of your current production capabilities and your automation objectives
a highly collaborative process, bringing together your production engineers so that the assessment is robust
identification of the areas you could automate and analyse the feasibility of each option
development of a structured and prioritised implementation pathway
building a shared, company-wide vision for your automation strategy
For further information please contact:
Event Timings
Date: 11 March 2019
Time: 11:00 to 11:45
Related Events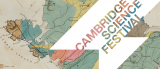 Saturday 23 March 2019