Manufacturing sustainability: practical steps towards an efficient future
Generate new value, reduce waste, and profit from the opportunities of a sustainable future
The IfM's Centre for Industrial Sustainability has been lucky enough to work with many of the world's leading manufacturers and researchers in developing tools and knowledge to accelerate the transition to a sustainable industrial system. During this inspirational event, the Centre will share their experiences, bringing them to life through success stories with partners whilst also highlighting some of the potential pitfalls along the way.
Image: The event will include a talk from Gary Punter, Visiting Fellow and previous Chief Technology Officer at AB Sugar who will share his experiences of progressing circular economy principles in this role, including a decision to start producing medicinal cannabis from waste streams.
Why attend?
If you are looking to start on, or progress your organisation's sustainability journey, this event will provide you with the perfect learning opportunity.
Discover why sustainability make business sense - sustainability shouldn't be seen as a distraction or a drain on resources, instead it can be an integral part of your strategy that drives profitability and job creation, as well as being the right thing to do
Think about what you can do today - see opportunities to become more sustainable with the resources at your disposal including energy, water and materials, rather than hoping for revolutionary technology solutions to be the silver bullet.
Learn from industry examples - Explore what other organisations are doing today to improve sustainability based on principles including circular economy, resource efficiency and waste elimination
Consider your sustainable future - Hear where the sustainability agenda is heading and consider how initiatives like Net Zero will impact you organisation
Network - Share your experiences and challenges with colleagues from industry and academia
---
"If manufacturers moved just halfway from their current resource usage towards the usage of the most efficient companies in their own industry, our research indicates that the impact in manufacturing would be 12% increased profit, 15% more jobs and 5% reduction in greenhouse gas emissions."
Professor Steve Evans, Director of Research in Industrial Sustainability
---
Speakers include

Professor Steve Evans, Director of Research in Industrial Sustainability
Steve likes to study the 'shadows' of manufacturing - not what's manufactured but what has been lost or not used during the process:
"Quite often, we don't need to collect much more data (for our partners) or even any at all, but we do help them to present the data they've already collected in their own factory in different ways."
"And all of a sudden, it goes from being just numbers in the spreadsheet to them saying 'I can now see the waste!' All we're doing is asking the right questions and presenting the results in a way that makes the invisible visible."
Read the "stop doing stupid stuff" approach to sustainable manufacturing

Dr Curie Park, Research Associate
Dr Curie Park led a project in Thailand to utilise local industrial waste and ocean plastic waste to develop sustainable products and services and identify circular economy business opportunities for local entrepreneurs.
"The project created the momentum at local level for actions to address the waste problem, and an understanding of how to generate real business ideas from the circular economy. We created motivation to change behaviour. The fact that an international project team came to the village to bring the local individuals together and to draw their local wisdom boosted their confidence and hope for a positive change at scale."
Read the article "Grass-root circular economy through creative waste innovation"
Gary Punter, Visting Fellow
Gary Punter was involved in AB Sugar's circular economy approach, 'Reduce, Reuse, Recycle', which has won numerous sustainability awards, is recognised as an industry leading approach and led to the largest medicinal cannabis factory in the world being located in Norfolk.
"One of the best things I've done in my career is to develop the no waste Bio-refinery while working for AB Sugar at Wissington Sugar refinery - it took 3-4 million tonnes of locally grown raw material (sugar beet) which it transforms into Sugar. Early on we realised that being in a commodity market we needed to diversify and we looked at the waste we could turn into resources."
"We turned the topsoil into a product, selling the stones and animal feed, we started to produce electricity from carbon dioxide, we grew tomatoes and we started to use low grade waste streams to make biofuels. The approach also led to us becoming the largest producer of medicinal cannabis in the world supplying ingredients for medicine to treat rare but serious forms of epilepsy in children."
Find out more about sustainability at AB Sugar
---
About the Centre for Industrial Sustainability (CIS)
CIS works collaboratively with research centres across the IfM and with other universities and industrial partners. The Centre provides knowledge and tools to help manufacturers profit from the opportunities of a sustainable future, and we have helped over 200 companies innovate to become more sustainable.
---
For further information please contact:
IfM Events
T: 01223 766141
Venue: Institute for Manufacturing, 17 Charles Babbage Rd, Cambridge CB3 0FS

Event Timings
Date: 25 March 2020
Time: 15:00 to 18:30
Related Events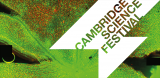 Saturday 21 March 2020