Genocide & ethnic violence: designing a sustainable peace
Sinews of Development Speaker Series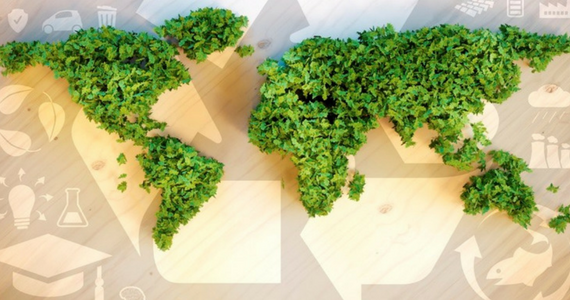 What system changes are needed to deliver sustainable peace for the peoples who suffered genocide and ethnic violence?
Panelists will debate and be challenged on what system changes are needed to deliver sustainable peace for the peoples who suffered genocide and ethnic violence.
Thursday 10 October 2019, 17:45 – 19:00
Panelists:
Prof Marc Weller, Chair of International Law and International Constitutional Studies University of Cambridge
Prof Phillipe Sands QC, Matrix Chambers, Director of Centre on International Courts & Tribunals at UCL
Dr James Smith, CEO, Aegis Trust
Dr Kate Ferguson, Director, Protection Approaches
Chair:
Right Honourable Andrew Mitchell, MP
The event will be recorded, and a drinks reception will follow the speakers and discussion.
---
ABOUT THE PANELISTS
Prof Marc Weller
Professor Weller holds the Chair of International Law and International Constitutional Studies in the University of Cambridge. He is the former Director and a Fellow of the Lauterpacht Centre for International Law and served for a decade as Director of the European Centre for Minority Issues, and as Senior Mediation Expert in the United Nations Secretariat. He was a senior legal advisor in a large number of international peace negotiations, including Kosovo, Sudan, Yemen, Myanmar, Syria, etc. He is the author, editor or co-editor of some 25 books.
Prof Philippe Sands QC
Philippe Sands QC is Professor of Law at University College London and a practising barrister at Matrix Chambers. He appears before many international courts and tribunals, including the International Criminal Court and the International Court of Justice, and sits as an arbitrator at ICSID, the PCA and the Court of Arbitration for Sport. Philippe is the author of Lawless World (2005) and Torture Team (2008) and several academic books on international law, and has contributed to the New York Review of Books, Vanity Fair, the Financial Times and The Guardian. East West Street: On the Origins of Crimes Against Humanity and Genocide (2016) won the 2016 Baillie Gifford (formerly Samuel Johnson) Prize, the 2017 British Book Awards Non-Fiction Book of the Year, and the 2018 Prix Montaigne. The sequel, which is also the subject of a BBC podcast, The Ratline, will be published in April 2020. Philippe is President of English PEN and a member of the Board of the Hay Festival.
Dr James Smith CBE
Dr James Smith CBE is Chief Executive of the Aegis Trust and President of the UK National Holocaust Centre, both of which he co-founded. Having established the Holocaust Centre in 1995, Smith served as a volunteer physician with the International Medical Corps during the Kosovo crisis in 1999. There, the late, costly and destructive international response to ethnic cleansing convinced him that the public health approach to the prevention of diseases should be applied to the prevention of genocide and mass atrocities. In 2004 he played a key role in establishing the Kigali Genocide Memorial for the Government of Rwanda at a site where some 250,000 victims of the 1994 genocide lie buried. It receives tens of thousands of visitors each year, world leaders among them. Peace and Values Education, developed by the Aegis Trust, was integrated into Rwanda's National Curriculum in 2015. It is now being applied as a tool for prevention by community leaders in countries at risk of mass atrocities, notably in the Central African Republic.
Dr Kate Ferguson
Dr Kate Ferguson is Co-Executive Director of Protection Approaches where she is head of Research and Policy. During her PhD Kate coined the term 'identity-based violence' and in 2014 co-founded Protection Approaches as the first organisation tasked with its prevention. She established and coordinates the UK Atrocity Prevention Working Group, a network of 25 UK-based NGOs and experts whose activity led to the publication in 2019 of HMG's first cross-departmental national approach to preventing atrocities. She is Chair of Policy at the European Centre for the Responsibility to Protect, based at the University of Leeds and Honorary Research Fellow at the University of East Anglia. She has published widely on issues of identity-based violence and atrocity prevention. Kate's first book, Architectures of Violence, will be published by Hurst and Oxford University Press at the end of the year.
---
The Right Honourable Andrew Mitchell, MP [CHAIR]
Andrew Mitchell has been the Member of Parliament for Sutton Coldfield since 2001. He served as the Minister for Social Security, Vice Chairman of the Conservative Party (1992-93), the Army (Royal Tank Regiment) and was a United Nations Peacekeeper in Cyprus before joining Lazard, the international investment bank. In November 2003 he was appointed as Shadow Minister for Economic Affairs and from September 2004 he was the Shadow Minister for Police. Following the General Election in May 2005, he was appointed Shadow Secretary of State for International Development. He then served as the Secretary of State for International Development from May 2010 - September 2012 and Government Chief Whip from September – October 2012. Andrew was elected as President of the Cambridge Union in 1978 while he was a student at Cambridge. He has returned to Cambridge as the Senior Fellow of the Resilience and Sustainable Development Programme (RSDP) to lead this distinguished lecture series, the Sinews of Sustainable Development.
Dr Nazia Habib, FRSA [HOST]
Nazia M Habib is the Founder and the Director for the Resilience and Sustainable Development Programme (RSDP) at the Centre for Industrial Sustainability at the Institute of Manufacturing (IfM). Trained as a political economist she is interested to apply systems thinking to unlock public sector decision making capacity in emerging countries to deliver sustainable development and a resilient future. Aside from academic conferences, she chairs and speaks on her research at global platforms organised by Financial Times, Bloomberg, and United Nations. In 2015, Dr Habib authored the Dead Sea Resilience Agenda for the United Nations (2015), which set out regional policy options for managing the Syrian refugee crisis. Dr Habib taught at the Department of Politics and International Studies at the University of Cambridge, held prestigious Sustainability Science Fellowship at the John F. Kennedy School of Government at Harvard University and serves as international advisor to multiple initiatives including the Bangladesh Small Medium Enterprise Foundation (SMEF) to name a few. Originally from Bangladesh, she attended Oxford University and received a PhD from the University of Cambridge for which she received the best thesis award.
---
The Resilience and Sustainable Development Programme (RSDP), The Centre for Industrial Sustainability (CIS), Institute for Manufacturing (IfM).
The RSDP is a multi-disciplinary action-research initiative. From the perspective of timing, trust and cooperation, we are actively researching solutions for complex global challenges from modern poverty to ESG investments that require evidence, empathy and encouragement. We break down the silos between disciplines, sectors, and actors by harnessing new theories of change and evidence of sustainability.
For RSDP specific question, please contact Dr Nazia Habib (Director, RSDP) or for this event please email rsdp-admin@eng.cam.ac.uk.
For further information please contact:
Event location
Event Timings
Date: 10 October 2019
Time: 17.45 to 18.45