[ONLINE EVENT] Open Innovation Forum Food, Drink & FMCG Pitching Event 2020

This is your chance to pitch ideas to major global players in the Food, Drink and FMCG sectors.
Overview
Senior leaders from major Food, Drink and FMCG firms such as Marks and Spencer, PepsiCo, Heineken, Suntory, Muller, Cargill, Boots and Kerry are holding a pitching event for innovative companies, entrepreneurs, start-ups and university spin-offs. These companies, who are members of the University of Cambridge IfM's Open Innovation (OI) Forum, are seeking new solutions to their business challenges, so you have the chance to pitch to them at an event on the afternoon of Tuesday 24 November, which will take place online.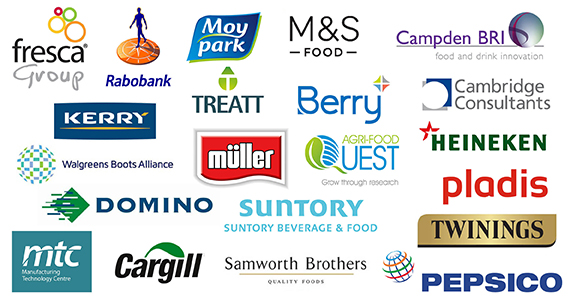 The 9th Food, Drink & FMCG Innovation Pitching Event is open to all individuals, research organisations and companies of all sizes and levels of maturity. Up to 20 entrepreneurs, start-ups, researchers, innovators and technology developers will be picked to pitch their ideas to a panel of key decision-makers and 'innovation scouts' from important food, Drink and FMCG firms (see full list here).
For the first time this year, the Pitching Event will be split into two halves. The first will focus on all aspects of the Sustainable Packaging Challenge and the second will cover a broad range of other important priority 'Innovation Needs' identified by the OI Forum members, as listed below:
Focus on Sustainable Packaging
1. Packaging elimination and new fulfilment / business models
2. Closed-loop / reuseable packaging
3. Recycling solutions for packaging materials
4. Compostable packaging
5. Bio / sustainably sourced packaging materials
Innovation throughout the Value Chain

6. Shelf-life extension & decontamination
7. Natural ingredients
8. Supply chain Big Data & traceability
9. Microbiome & gut health
10. Manufacturing processes & automation
11. Testing & validation
12. Sustainability & Valorising co-products
13. Plant-based proteins
14. Functional nutrition & wellbeing
15. Online shopping, e-tail and delivery

Reasons to enter:
Most importantly, all finalists will have the opportunity to present their ideas and products to around 50 senior leaders and decision-makers whose main job role is to scout for and acquire innovation and technology from outside their organisations.
All finalists will receive a certificate and will benefit from publicity associated with the event.
Winners and highly commended entries will receive a trophy.
All proposed pitches will be circulated to OI Forum members, whether they are shortlisted as finalists or not, so this is a sure-fire way of getting your idea in front of some key potential partners.
Specifically for the Sustainable Packaging Challenge, the OI Forum members are exploring building a consortium to bid for significant external funding to make progress in this area, and pitchers in this category will be considered as potential bid partners.
The event is free to enter and is taking place virtually – what have you got to lose?

What past pitchers say:
'I still vividly remember the event in Belfast - the connection to interested partners/companies was really, really helpful for us!' 2018 Finalist
---
You will be asked to provide information on:
1 - Organisation or research group/department: eg; brief background; area of activity; URL. MAX 100 WORDS

2 - Innovative solution: What is the innovative solution (and any supporting information); what is new about this approach? Is there any associated IP? MAX 200 WORDS (NOTE: DO NOT DISCLOSE ANY INTELLECTUAL PROPERTY OR CONFIDENTIAL INFORMATION).
3 - Identified Needs addressed: Which of the Innovation Needs identified by the OI Forum members does this address; Which OI Forum member companies might be most interested in this innovation? MAX 100 WORDS

4 - Technology Readiness: eg Initial principle; proof of concept; lab demonstrator; field-trialled; commercial application. MAX 100 WORDS

5. How did you hear about the event?

Applications are now closed
---
Supporting partner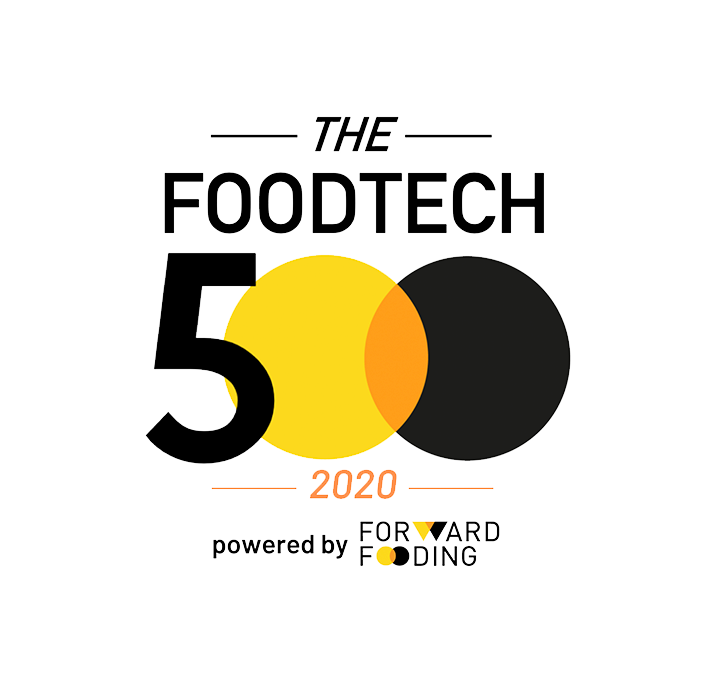 We're excited to partner up with Forward Fooding for The FoodTech 500 2020 edition!
Applications are now open for 2020's FoodTech 500. The full ranked list of winners will be released in February 2021.

AgriFoodtech companies can apply to be included in the 2020 edition of the FoodTech 500 at www.forwardfooding.com/foodtech500
So what would applicants stand to gain from being included in the official 2020's FoodTech 500 list? FoodTech 500 winners gain access to a global network of industry stakeholders including Fortune 500 F&B companies, food tech investors, and other institutional investors as well as a platform for discussion, engagement, and networking with other food tech companies.
All the applications will be thoroughly reviewed by Forward Fooding's team and the companies will be ranked using a proprietary scoring system.
The competition starting date is the 1st of October 2020 and the application window will close on the 30th of November 2020.
For further information please contact:
Applications are now closed
Event Timings
Date: 24 November 2020