Webinar: Internet of Things for Industry [IIoT]
What, why, where and how?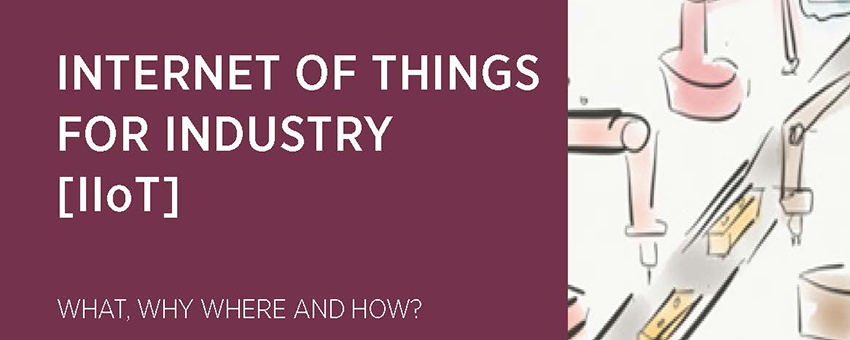 Internet of Things for Industry [IIoT]
13:00 - 14:00, 23 November 2017, IfM Cambridge
The Internet of Things in its simplest terms provides an extension of the internet to enable simple objects to be connected to the internet via sensors and communication devices. In its broadest interpretation it involves the connection and management of data extracted from sensors and other sources anywhere on the internet. How do firms decide if they should adopt it and where to focus their efforts if they do?
This webinar considers the IoT specifically in an industrial context, where networked connected objects, devices and sensors are integrated with existing manufacturing information systems environments to provide an enhancement of manufacturing processes, supply chains, products and services.
Speaker
Duncan McFarlane is Professor of Industrial Information Engineering at the Cambridge University Engineering Department. Duncan also heads up the IfM's Distributed Information and Automation Lab and was part of the team that coined the term 'Internet of Things' all the way back in the twentieth century. In recent years his team's work on IoT, smart logistics and big data analytics has been enhanced with other research areas such as additive manufacturing processes, digital supply chains, data-driven services and how – by understanding where the value lies – companies can change their business models in order to exploit these new technologies.
This webinar aims to provide attendees with clear definitions and boundaries of IIoT, as well as an overview of the benefits of developing and implementing IIoT capabilities within their organisations.
Who is it for?
People who will benefit from attending this webinar include those working in the following areas:
Industrial Automation
Factory Management
Operations
Supply Chain
R&D
Logistics
Industrial Controls
Information Systems
Maintenance
Industrial IT
---
| | |
| --- | --- |
| This work is in collaboration with the EPSRC through its Network Plus on Industrial Systems in the Digital Age and by the Cambridge IFM Digital Manufacturing Programme | |
Register for free:
For further information please contact:
Lisa Barnett
T: +44 (0)1223 748267
Internet of Things for Industry [IIoT]

For any enquiries please contact:

Lisa Barnett
IfM Education and Consultancy Services Ltd
17 Charles Babbage Road
Cambridge, CB3 0FS, UK
T: +44 (0)1223 766141
F: +44 (0)1223 464217
E: ifm-events@eng.cam.ac.uk
Event Timings
Date: 23 November 2017
Time: 13:00 - 14:00
Event Timings
Date: 23 November 2017
Related Events

Thu 27 to Fri 28 September 2018